In the "Compensation plan engine" / "Plan library" section you can view all existing plan packages  in the application, apply them, delete them and create new ones. The plan package can be created according to plan, existing in the system (see section "Configure plans") or download (not implemented yet). Creation of plan package (= copying it to the library), helps to easily restore it.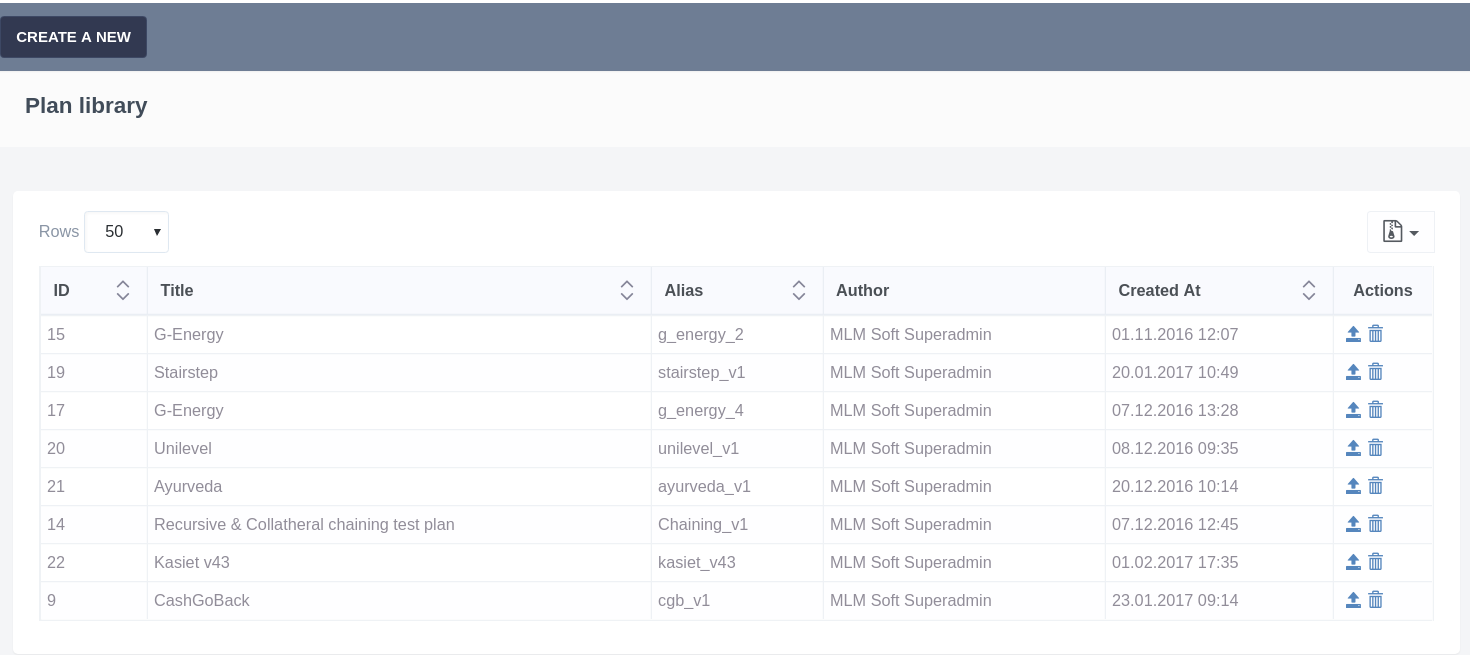 The page displays a list of plan packages in the form of a table with information about the name of the package, its creator (Author), and the time it was created. In the column "Actions" are available: "Apply" and "Delete".
Create new plan package
To create a new plan package, follow these steps:
Click on the "Create new" button in the functional panel.
On the page of creating a new plan package, fill out the fields:
Name - enter the name of the package to be created.
Alias - enter the abbreviated name of the package.
Description - enter a clarifying description of the package (the field is optional).
Plans to store - select a plan, which you want to  copy.


3. Click the "Add" button and the copy will be added to the list of available packages on the page of the section.
Applying the plan
If you want to apply  copy of existing plan, click on the "Apply" icon in the "Actions" column. In the opened form, select the tree, which the plan will be applied to.
Then click "Apply", and plan will be restored.