On the "Compensation plan engine" / "Test workflow" page you can test the workflow.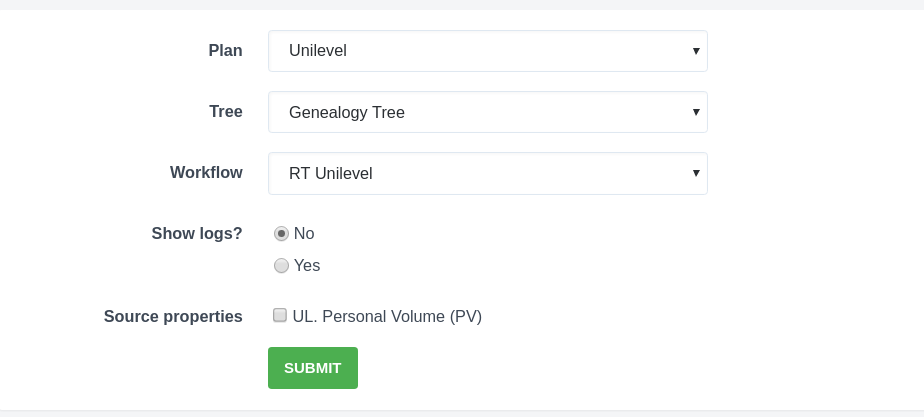 To start testing, fill out the form on the page of the section. Comments on filling out the form:
Plan - select plan for testing from the list of available.
Tree - select  tree,  on which the testing will be performed (if several).
Workflow - select workflow, which will be tested (if several).
Show logs - select "No" if the display of logged processes is optional and "Yes" if you want to see the processes right there on the page.
Source properties - select  properties to be tested.
After filling out the form, click "Submit" button and the testing process will be started.
When the "Show logs" function is enabled, the process records are displayed in the window at the bottom of the page.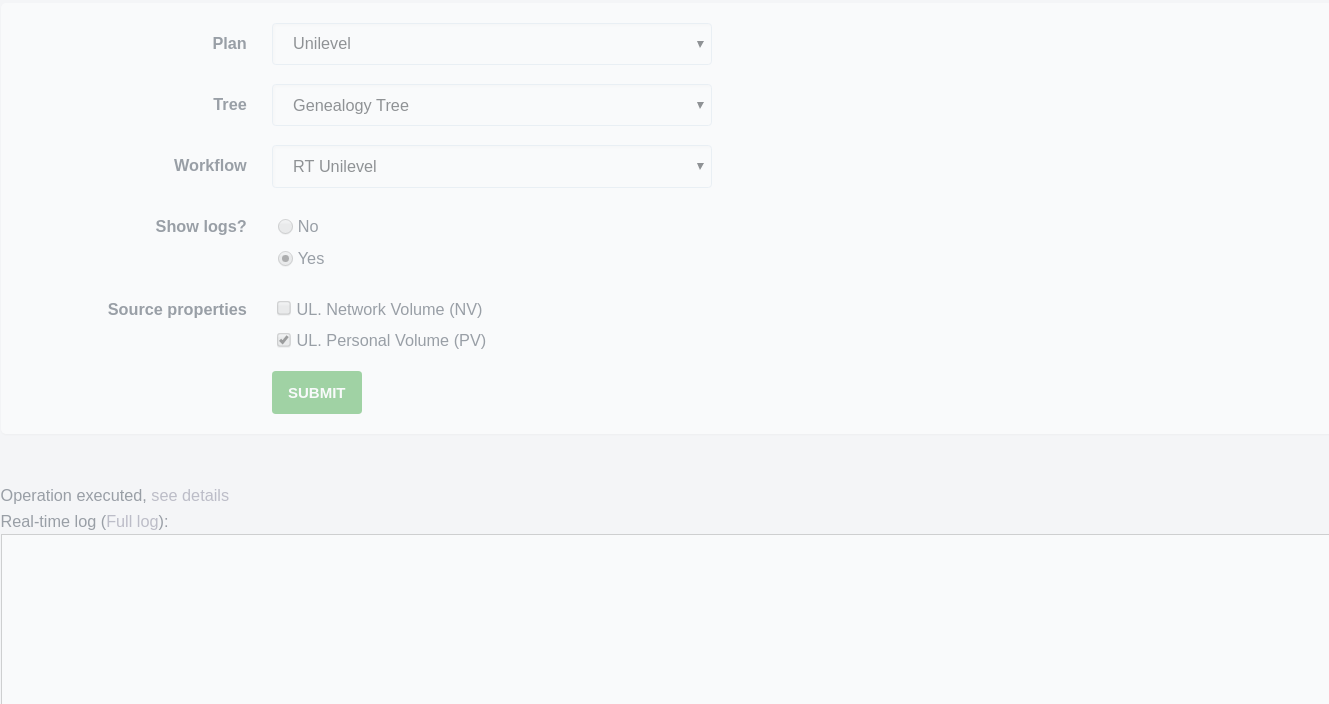 The link "View details" leads to the page "Headoffice" / "Document registry", where you can see the details of the process.
The "Full log" link starts downloading a document containing the full list of log files.