The section for managing modules and viewing the list of all used modules.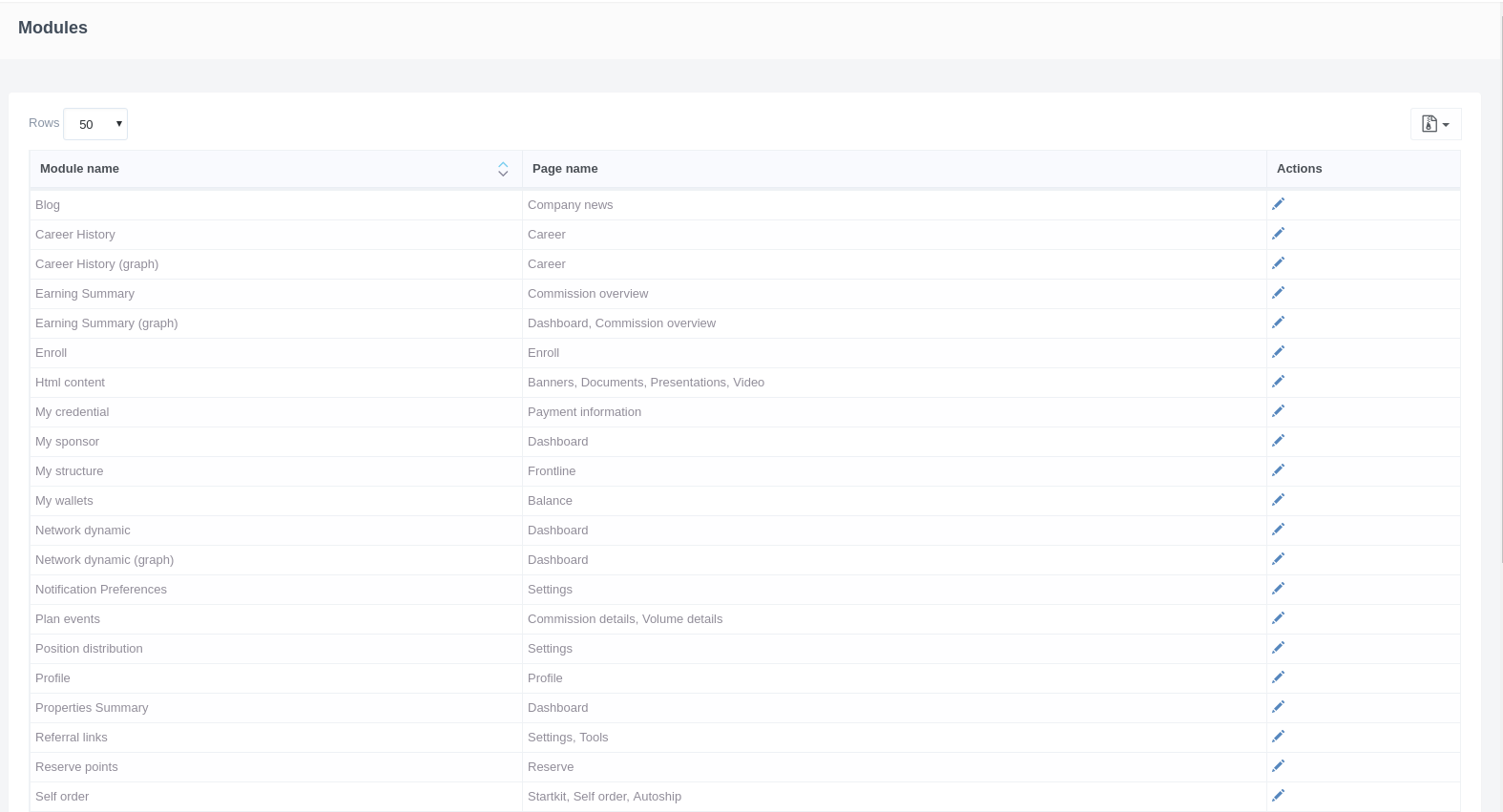 Clicking the pencil near any row of the table with modules moves the administrator to the editing page of the corresponding module.
The editing page title is "Module [module name]".  Further - information about the module (system data  stored in the database and not available for editing).
Next - the "Module is used by" table with information about pages and blocks  where the module is connected. Below the table is the "Back" button - when clicked, it returns the user to the page with the list of modules.