Information about user, working in the application, is available on the "Profile" page. To access the profile page, click the profile icon in the system menu (upper right corner) and select "Profile".

The profile page contains personal information (name, last name, e-mail, assigned roles), information about the last change of the password, and the ability to upload an image file (avatar).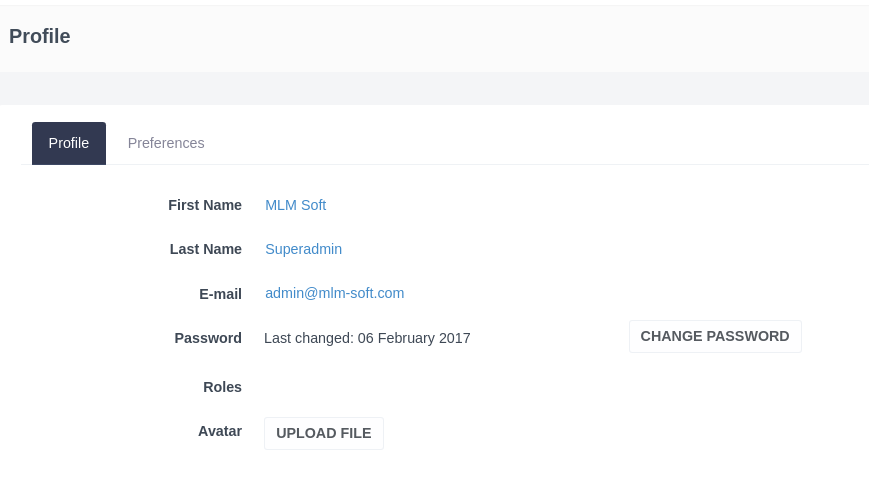 Changing the e-mail
To edit the e-mail, move the cursor to the line with the electronic address and click on it. In the window that opens, enter a new e-mail and click "OK".
Changing the password
To change the password, click the "Change Password" button and enter the current and new passwords. Repeat the new password and click "Ok".