On the page of the section, a list of all accounts registered in the application is displayed in the form of a table with nesting levels for viewing information on the positions of accounts in the tree. In the section, you can get help information about user accounts of your structure using a table with a list of accounts that are part of the structure of the current user in one tree.
The table contains the following headings: ID, account name, status, user name, position date, rank, group and personal bonuses, total and personal volumes, etc.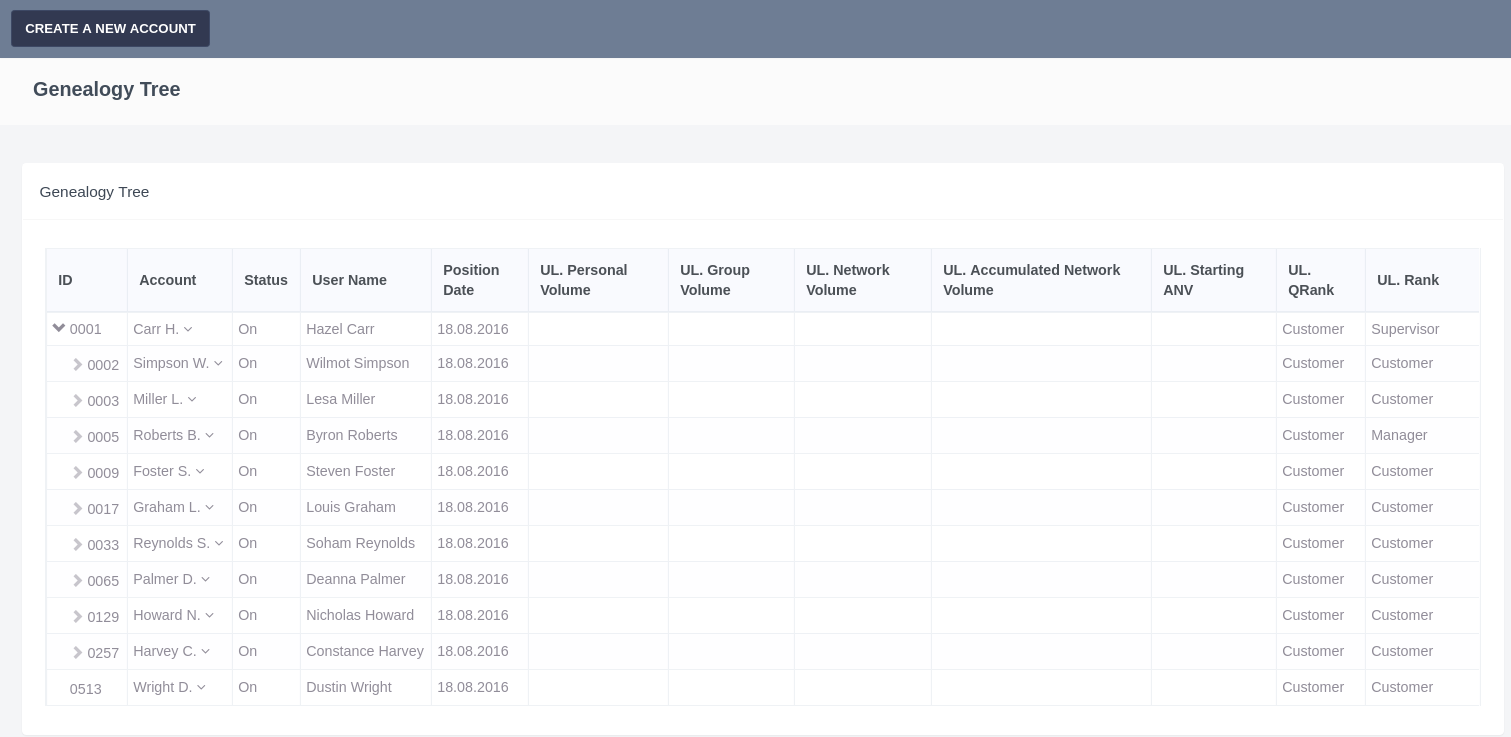 In the first column of the table (ID), an arrow is displayed for expanding / folding the descendants of the tree branch (if any).
A system filter is available in the section (see section "System filter"). When the system filter is installed, tree branches are displayed in the tree structure for all positions of the selected account by the displayed tree:
Upline positions (parent) are highlighted in red.
Frontline positions (first line of children) are highlighted in green.
Downline positions (all children below).
You can access the Account menu in the table.
On the function panel of the "Tree table" section, you can create a new account.