The history of all changes in the parameters of the distributor account (when, by whom and how much) is displayed on the History tab of the account profile (the link to which is located in the Account Menu).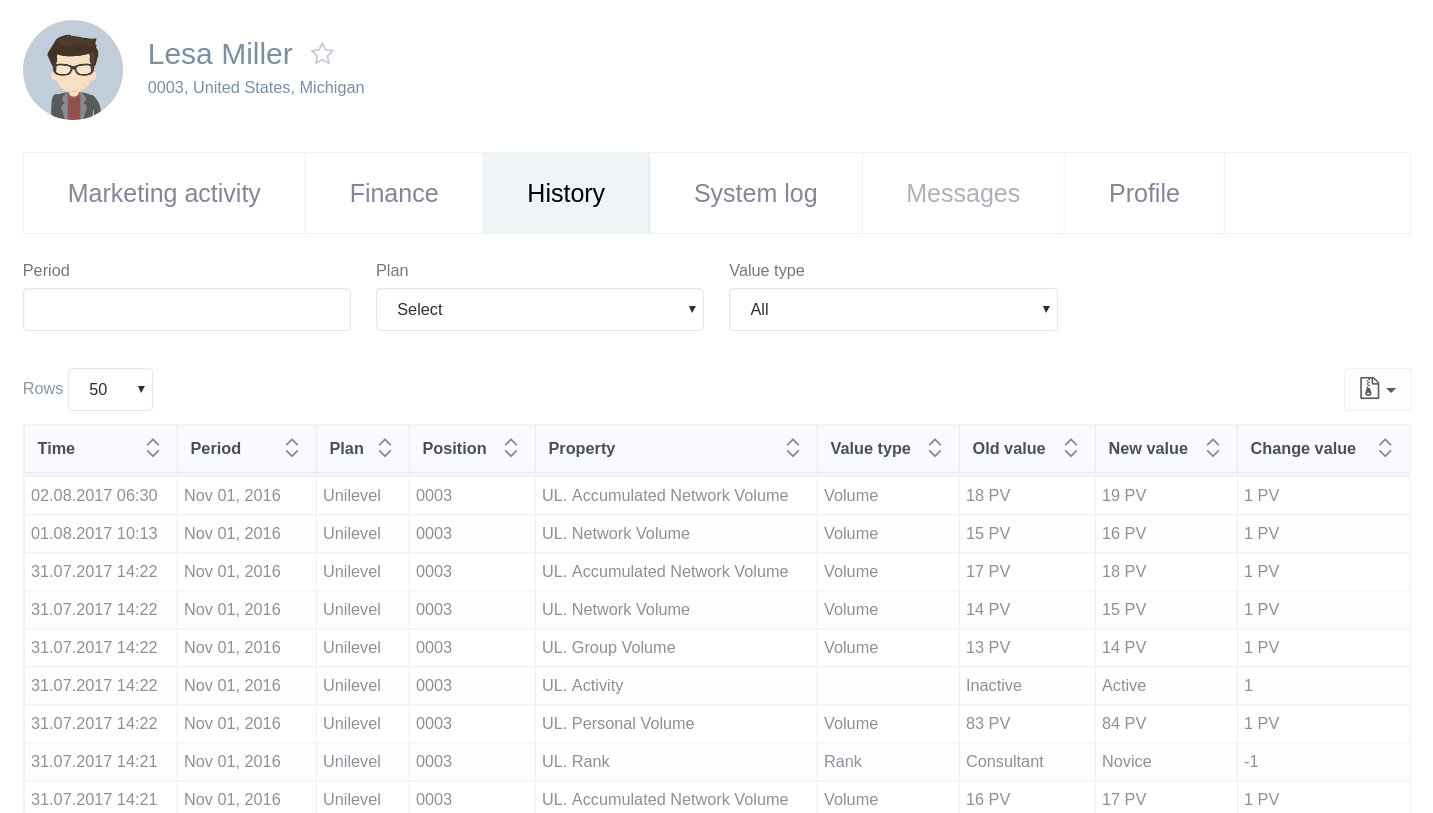 The events are arranged in a table in which the following information is displayed: time, period, plan, variable property, old indicator value, new, delta, etc.
A custom filter is available on the tab, which consists of the following fields:
Period - by default, when you switch to the History tab, a list of events for the current day is displayed. To get information for a specific period, choose one of the options: "Today", "This week", "Past 7 days", etc. or set the date yourself using the calendar, selecting Custom and clicking Apply. If you wish, you can always change the period.

Plan - all plans of all available trees are displayed in the list.
Value type - all available event types such as "Bonuses", "Ranks", "Volumes", etc. are displayed in the list (see section "Event types").
The export menu is available in the table menu, and the column sorting of the table (see "Working with tables").