Several users can be registered in the application account (the number of users of one account is not limited), if this option is enabled - see the section "Global settings". The name of the first user registered in the account will be displayed as the name of this account. The application account is collective for all users, registered in it.
How many users are registered in this account, you can see on the "Profile" tab of the account page, the link to which is located in the "Account Menu".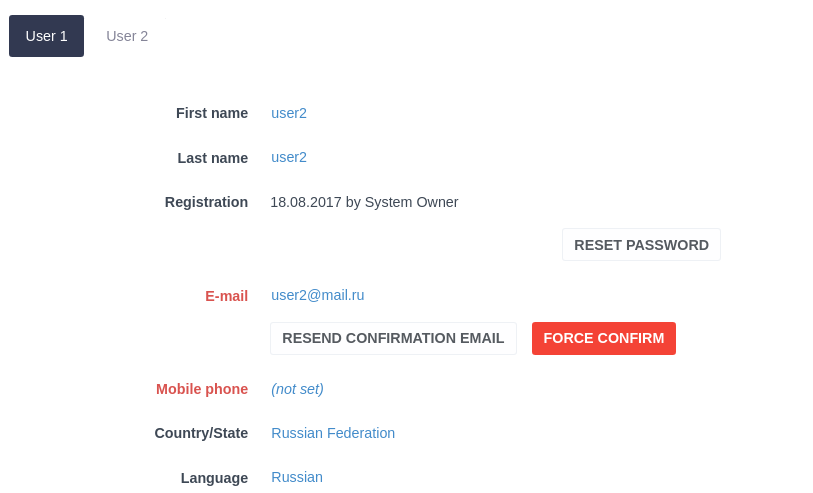 To add a new user, follow these steps:
Click the "Add New User" button in the function panel.
On the "Add New User" page that opens, fill out the fields with the contact details of the new user and click the "Submit" button.