To add wallet operation manually, click the "Add wallet operation" button at the top of the page.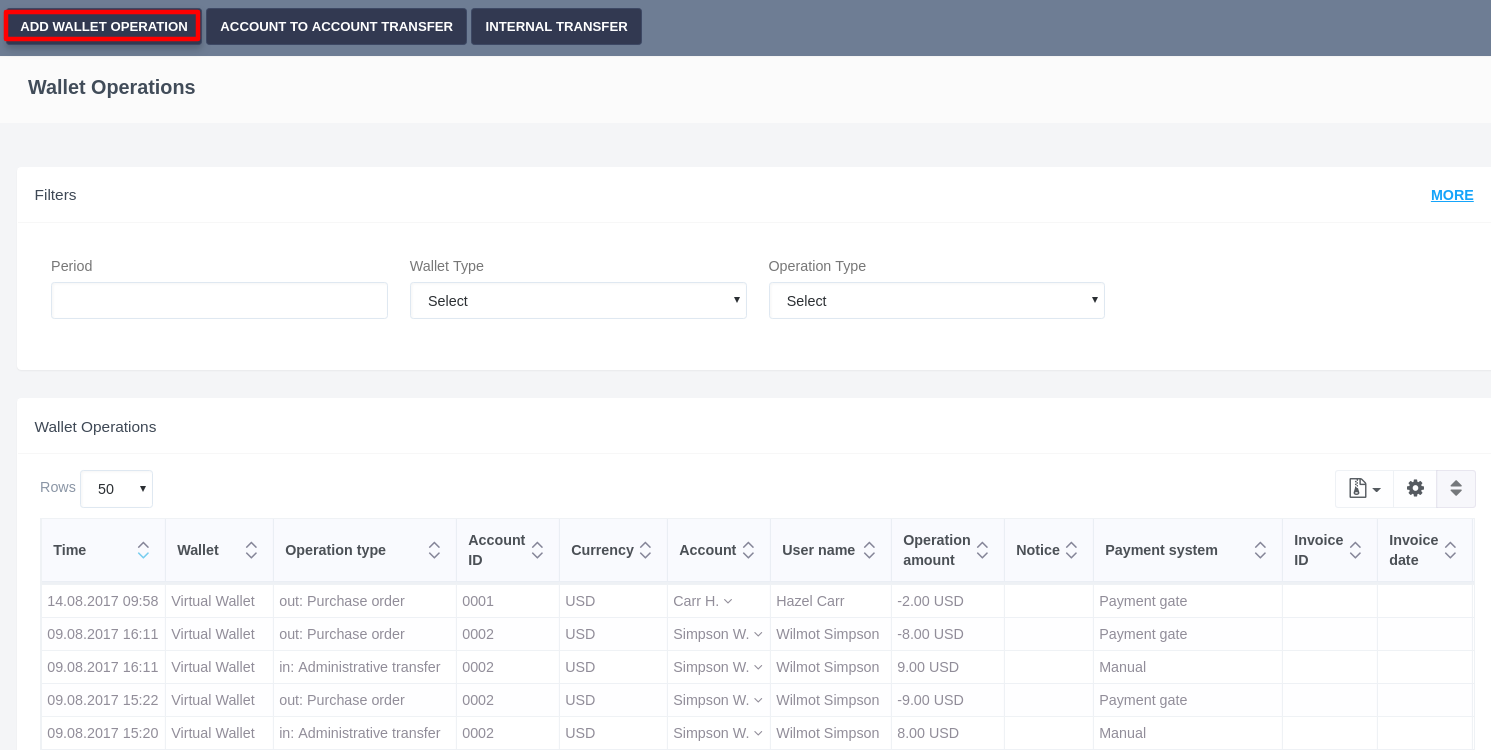 The opened form "Add wallet operation" contains the following fields:
Income / Outcime - select the type of operation;
Wallet - choose wallet from the list of available;
Amount - enter the amount of the transaction;
Comment - enter the text of the comment if necessary.
Fill out the form and click the "Submit" button at the bottom of the form. The operation will be added to the list, with the type of payment system - "Manual".