In the section "Wallet operations" you can view all the financial transactions performed on all accounts.
Also, you can filter the list of operations with the specified parameters using a custom filter (see section "User filter").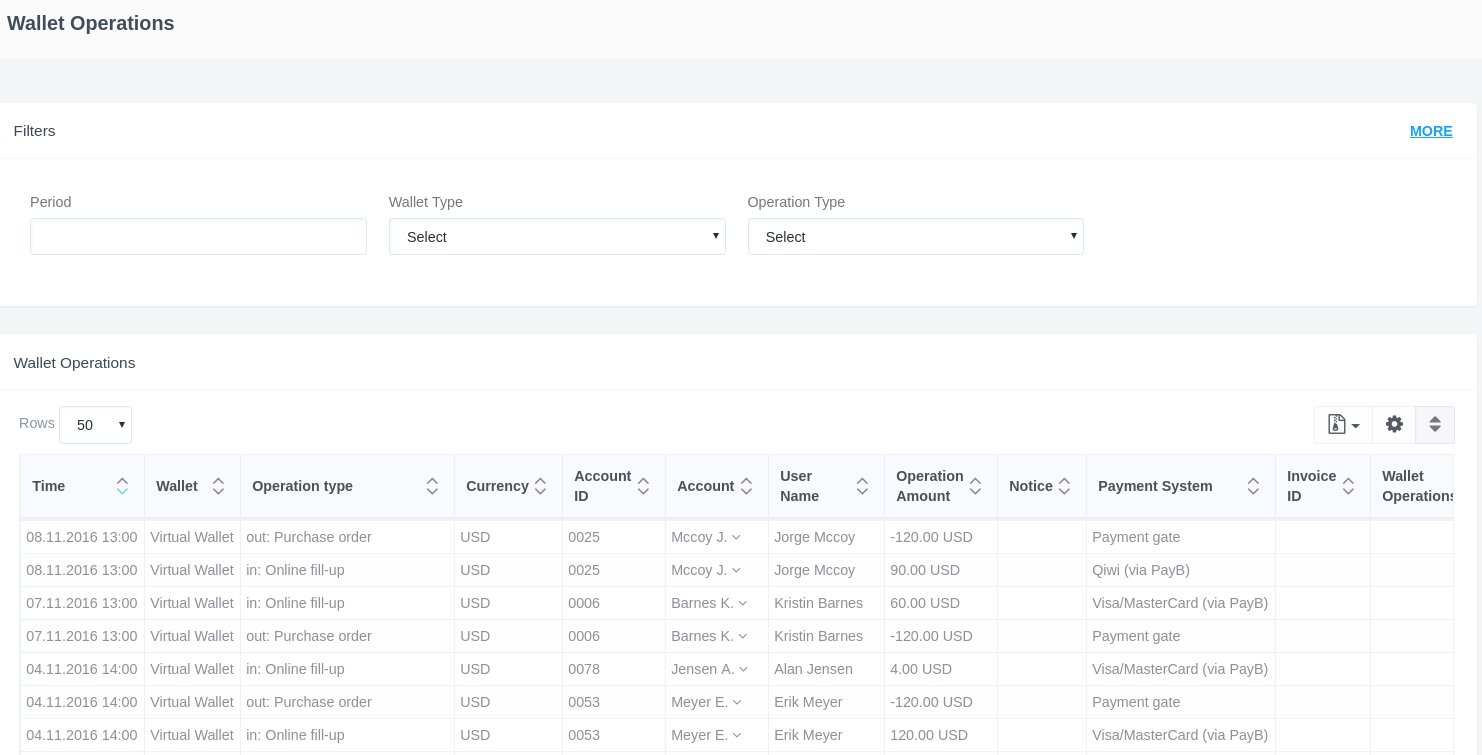 Operations can be filtered by the following indicators:
Period - for the time period, select a period or specify an individual period.
Wallet type - choose a wallet from the list of available.
Operation type - select the operation type from the drop-down list.
If you need to specify more complex selection conditions, use the advanced user filter that opens by clicking on the "More" link at the end of the line.
In the table menu, you can export and configure the display of columns, and in the columns of the table sort.
The following operations are available on the "Wallet operations" page: