In the "Company cashflow" section you can see  the information on the financial turnover of the company in terms of time intervals (periods) and wallets.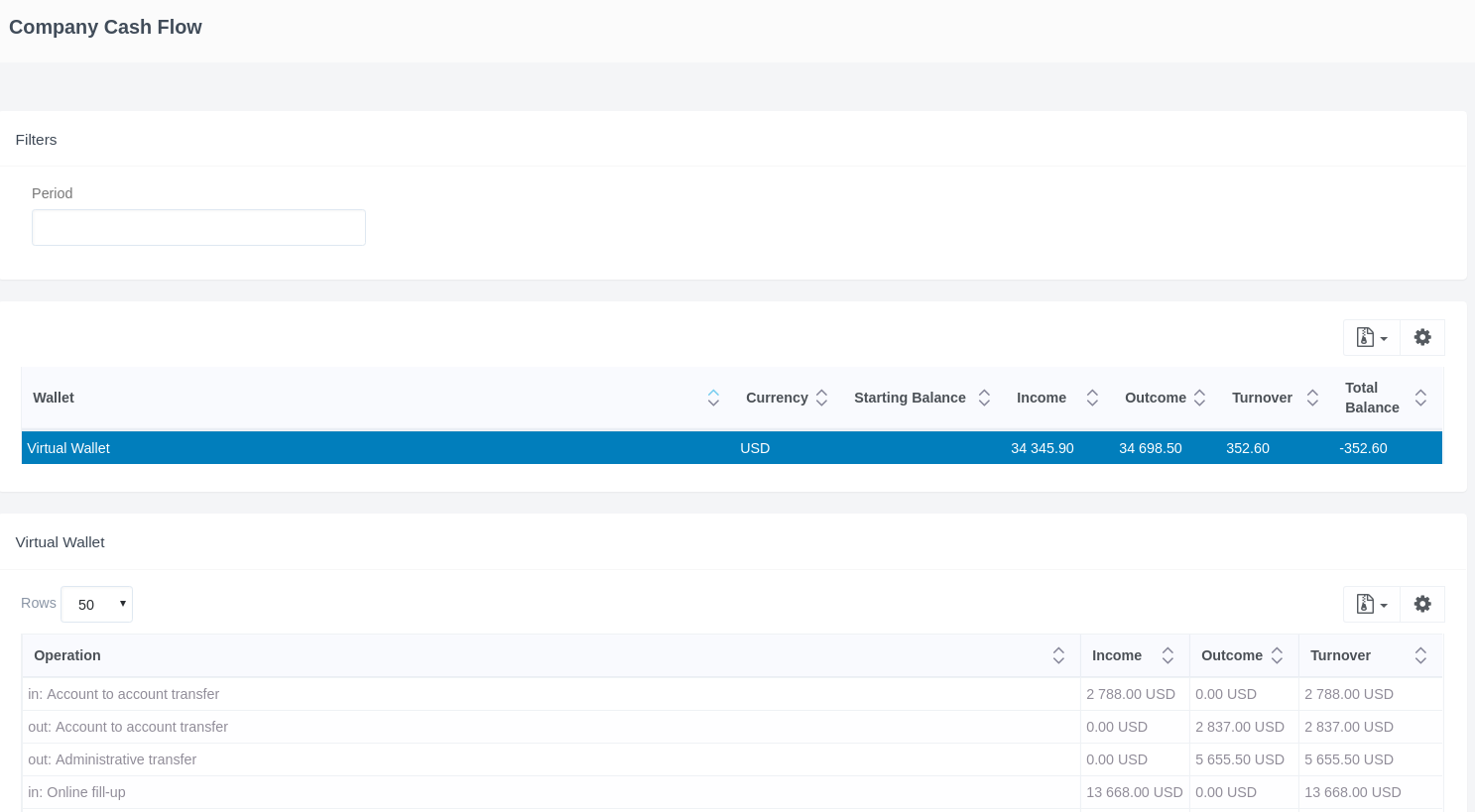 To filter the data for the specified time interval, specify the period. You can select the period in the "Period" field of the custom filter (see section "User filter").
Attention! Setting the time period filters all the data on the page.
Choose a walley, which requires information about the balance status in the "Wallets" table.
The "Selected wallet" table displays information on the turnover of this wallet. The information is grouped by operation types (see section "Wallet operation types").
The export menu is available in the table menu, and the sorting in the columns of the table (see "Working with tables").