Documents, generated during the execution of operations in the application and interaction with external systems, can be found in the "Document registry" section. The list of documents is displayed in the table in chronological order.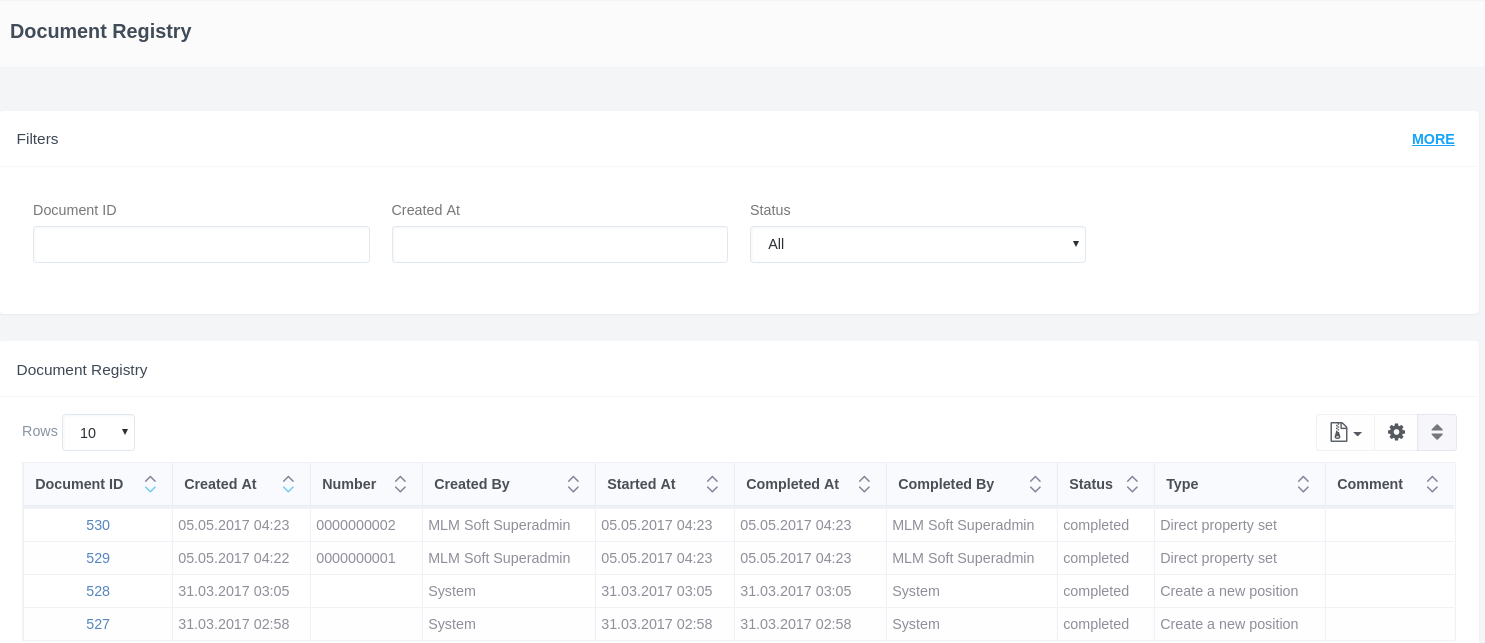 The following information is displayed in the table:
Date and time of the document event completion, document ID, document number, by whom and when the document was created and, if necessary, re-confirmation, by whom the document processing  was completed, the type of event, etc.
To view detailed information about the document, click on the link, which is "Document ID". The information is presented on the separate page.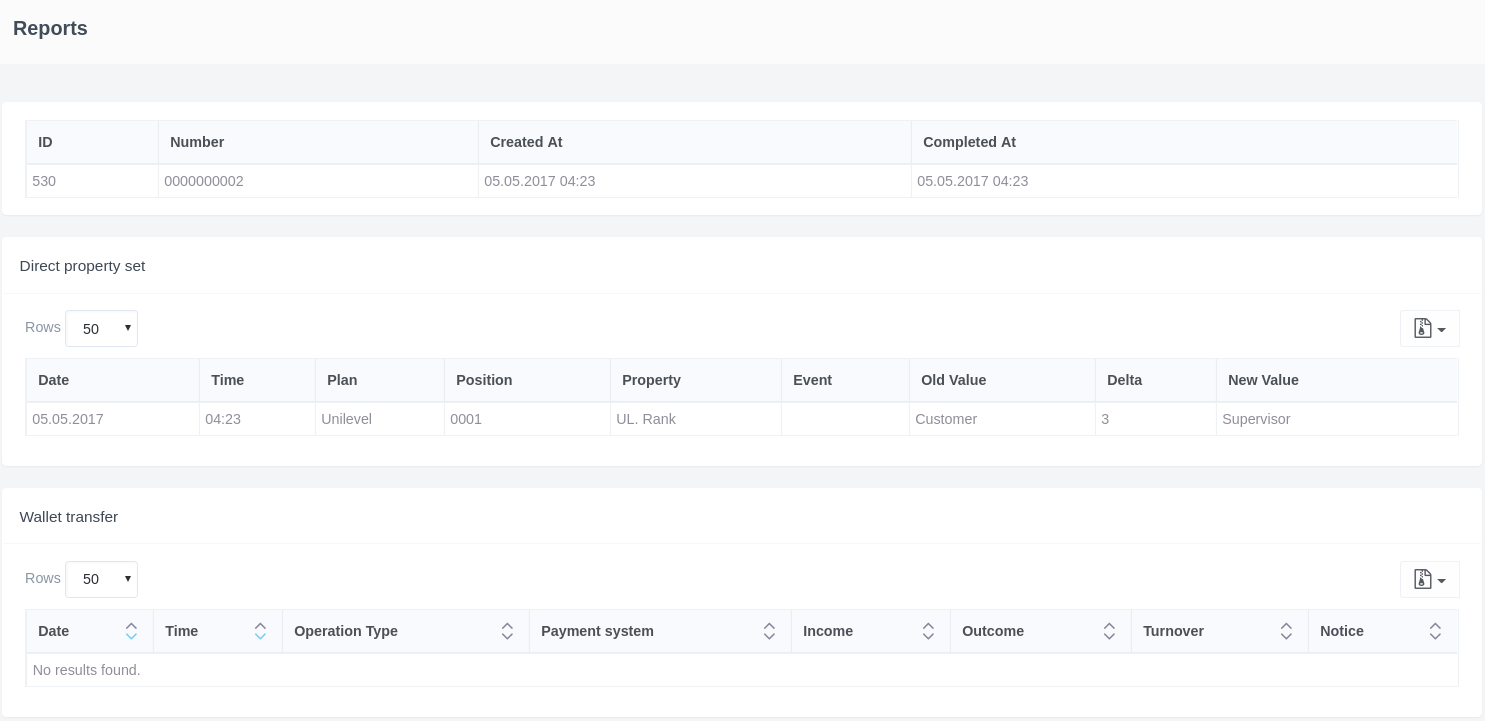 Depending on document type, the data are filled in the corresponding table.
For the convenience of working with the list, a system filter is available on the pages (see section "System filter").
The table information can be sorted by columns (see section "Working with tables").