To perform the transfer inside the account between wallets manually, click the "Internal Transfer" button on the "Finance" tab of the account profile (opens by clicking on the link in the "Account Menu").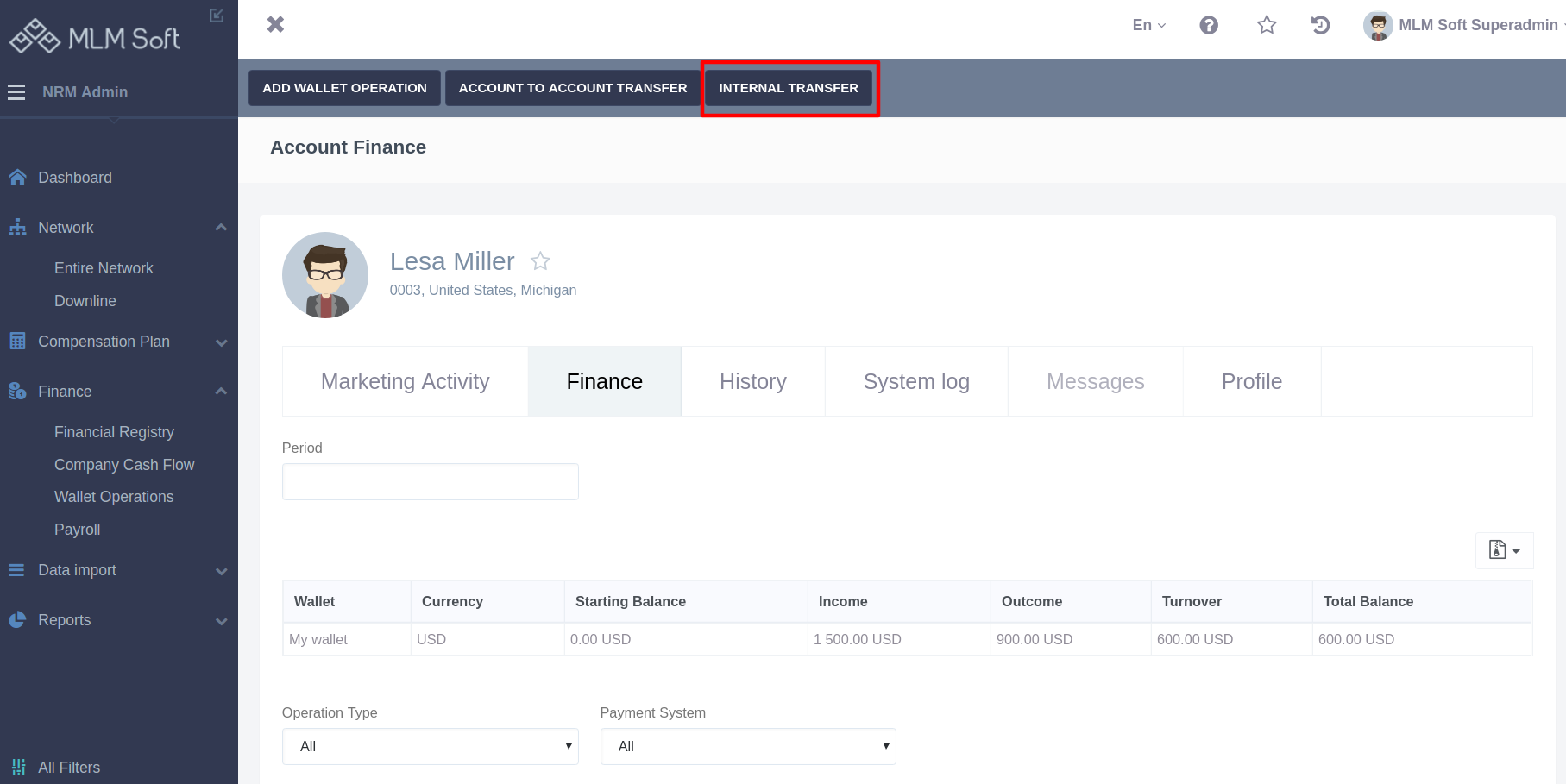 The opened form "Internal transfer" contains the following fields:
Source - Select the wallet / account from the list of available;
Destination - select the wallet, to which the specified amount will be transferred;
Amount - enter the transfer amount;
Comment - enter the text of the comment if necessary.
Fill out the form and click the "Confirm" button at the bottom of the form. The translation will be made - "Manually."
In the transaction table of the selected wallet, you can export operations to the document and sort the columns (see the "Working with tables" section).