Section for importing data into the system from external sources.
First of all, we are talking about importing the structure of distributors (tree) and importing data on sales (charging points for distributors).
Accessible format for import is  .csv (Comma-separated).
The import process is presented in the form of a step-by-step wizard.
 When you click Cancel, where it is, the user cancels the import. 
In the first step, you need to select the file to download, by clicking on Drop files here to upload, then go to the next step.

The second step is sorting the list of fields in the Destination dropdowns alphabetically.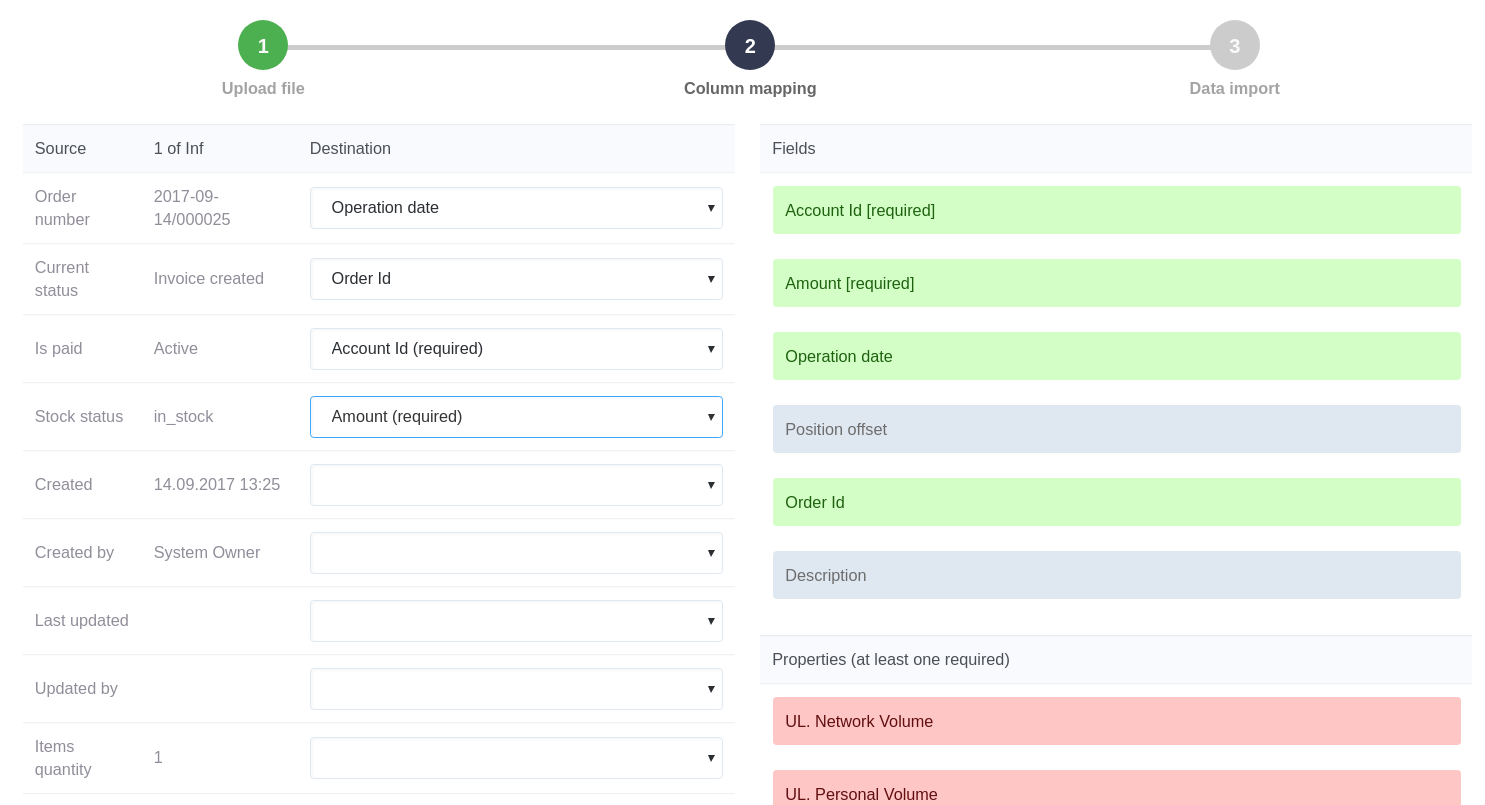 The checkbox "Don't import first line because they are column headings" controls the loading or ignoring of the first row of the table. The administrator knows whether the first line is headers or it is also data to import.
During the verification process, records should be checked for errors.
If no errors are found, the import process starts immediately after the check.