In general, the set of required fields used in the registration form is set up and managed by standard CMS Drupal properties in Manage fields on the page "Configuration / People / Account settings / Manage fields":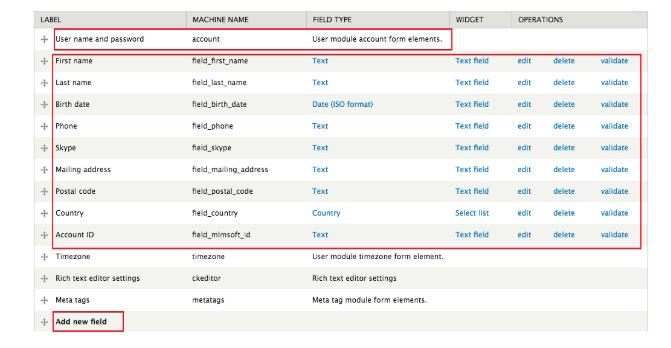 The elements of registration form itself depend on installed Drupal plugin (or another plugin, used by Drupal system in order of registration form creation) but the set of required fields and the necessity of its using are managed by administrator taking into account Security policy of the company, user-friendliness and other rules.
For example, for E-mail fields (mailing address) one could to set a condition, according to which this field will be obligatory to display in registration form and without filling this field the registration of a new user won't be possible:
If needed the system administrator can define and add any additional field used by user at the moment of registration. 
 Appearance of the basically installed forms at admin level of CMS including user's registration forms that is determined by installed  Default Drupal Theme.
Addition, installation by default and setup of any theme is performed on the page "Home / Administration / Appearance".