This type of widget is required for displaying of configured data values in the form of graphics for precise interval of time, ie. historically.
For example, it is possible to visualise Group Volume indicators in dynamic for network for definite commissions periods: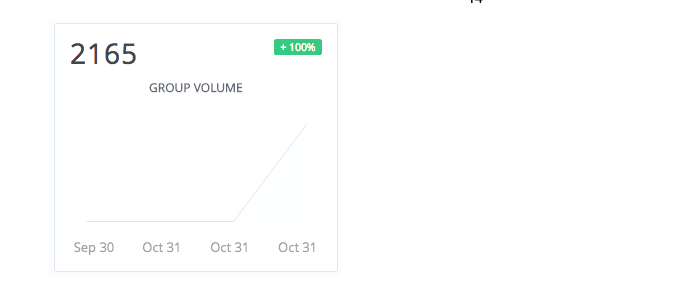 To set or  data editing of this properties it is necessary to redirect to "Home\Structure\Blocks" page:

,  select required block of data and go to the  configuration menu:
Block title

Group Volume

Задаем имя блока данных, в данном случае - "Group Volume"
Set the name of block data( "Group Volume") in this case.

Marketing property

In drop-down menu list we choose desired property of compensation plan ("Group Volume") - these properties are set on the system level when marketing values of  compensation plan and structure are selected in NRM settings.

Number of periods

The quantity of commissions periods, that need to be counted including current active period.