The history of the last viewed (visited accounts) is the section with a list of accounts that you watched or saved in the filter. It is designed to make it easier for you to find the accounts with which you worked last. If desired, the story can be cleared completely.

To see a list of the five most recently viewed accounts, click the "watch" icon on the right in the top bar.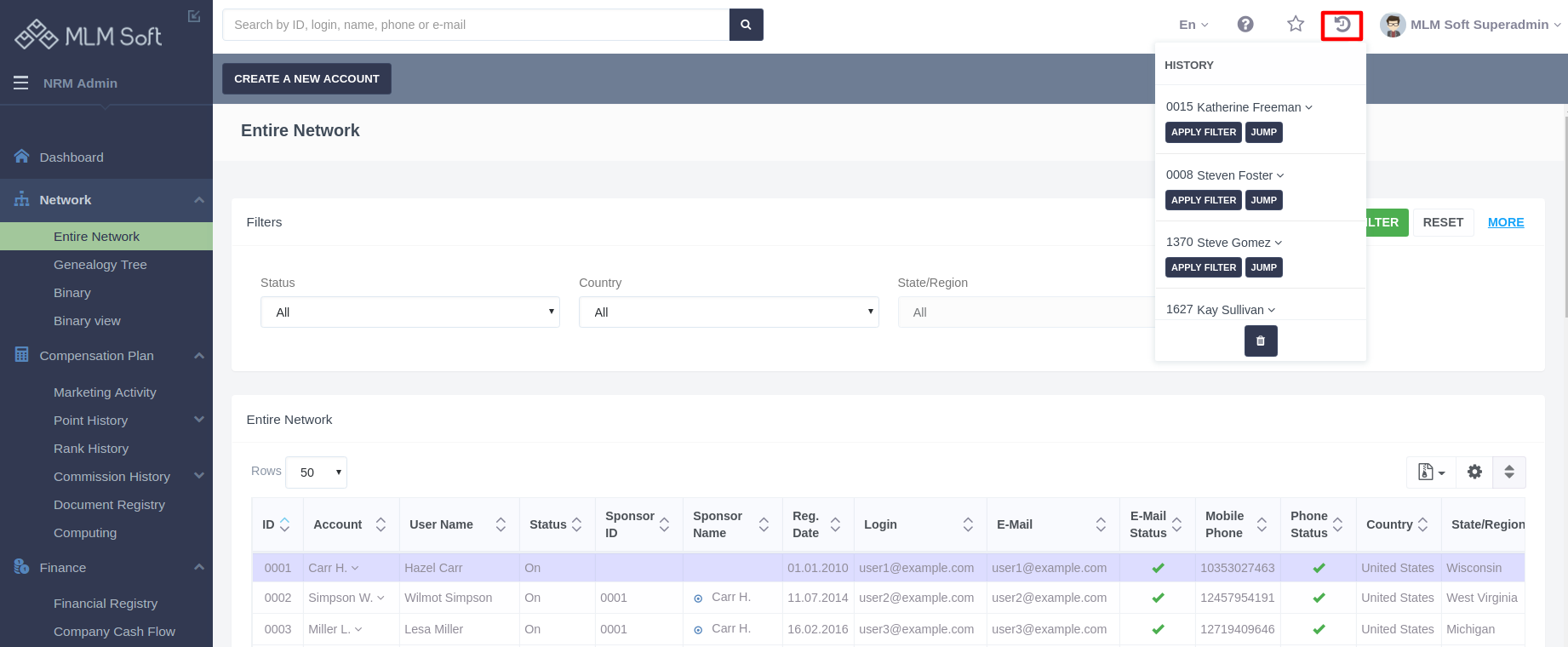 The history is displayed in chronological order (ie the last visited account will be at the top of the list) and contains the names and account ID of the accounts.

The account name is followed by the corner, which is a link, by clicking on which the Account menu opens.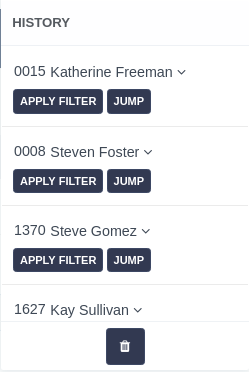 Clear the history
At the end of the opened list, the button for clearing history is the "basket" icon. By clicking on the icon, all accounts from the history are deleted, and instead of the list of accounts, the inscription "There's no history yet" is displayed.