Demo version of MLMsoft.com cloud platform can help you to evaluate all the advantages and internal features of the platform that are hidden from outside.
You are offered 30 days Trial Period and within it you can choose the appropriate configuration for your project.
You can select Basic configuration with only online office, Configuration with Starter kit or Online shop. The type of selected configuration affects your Subscription plan.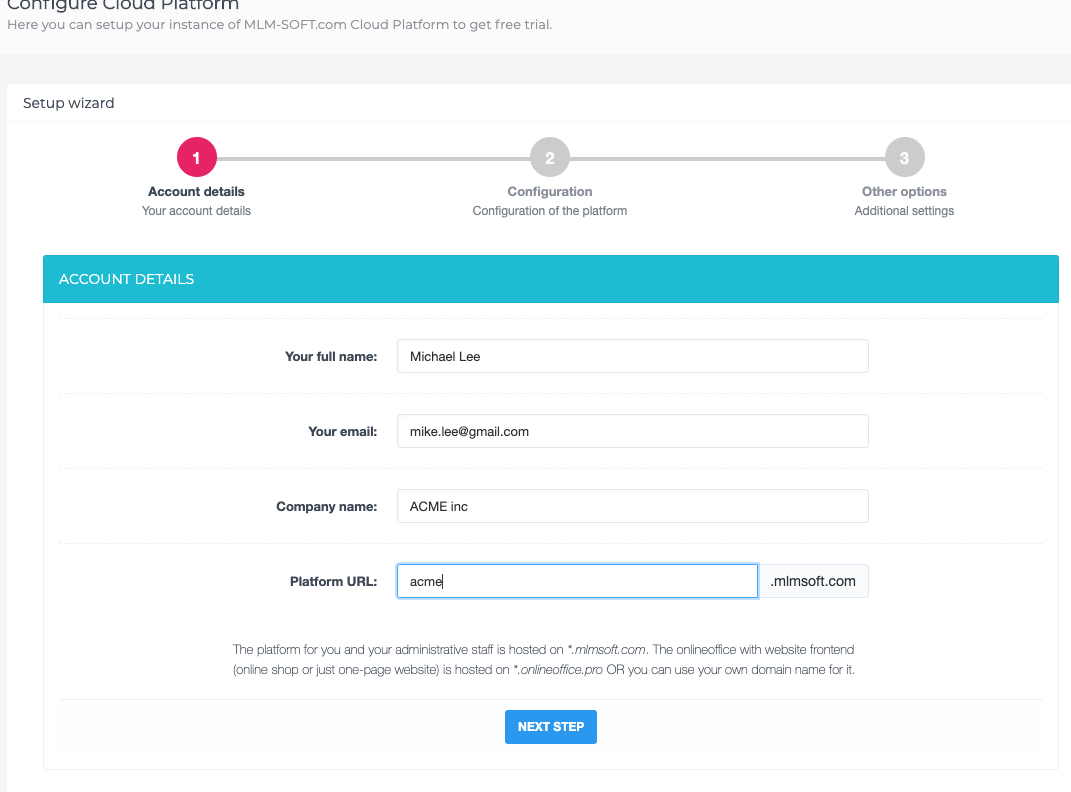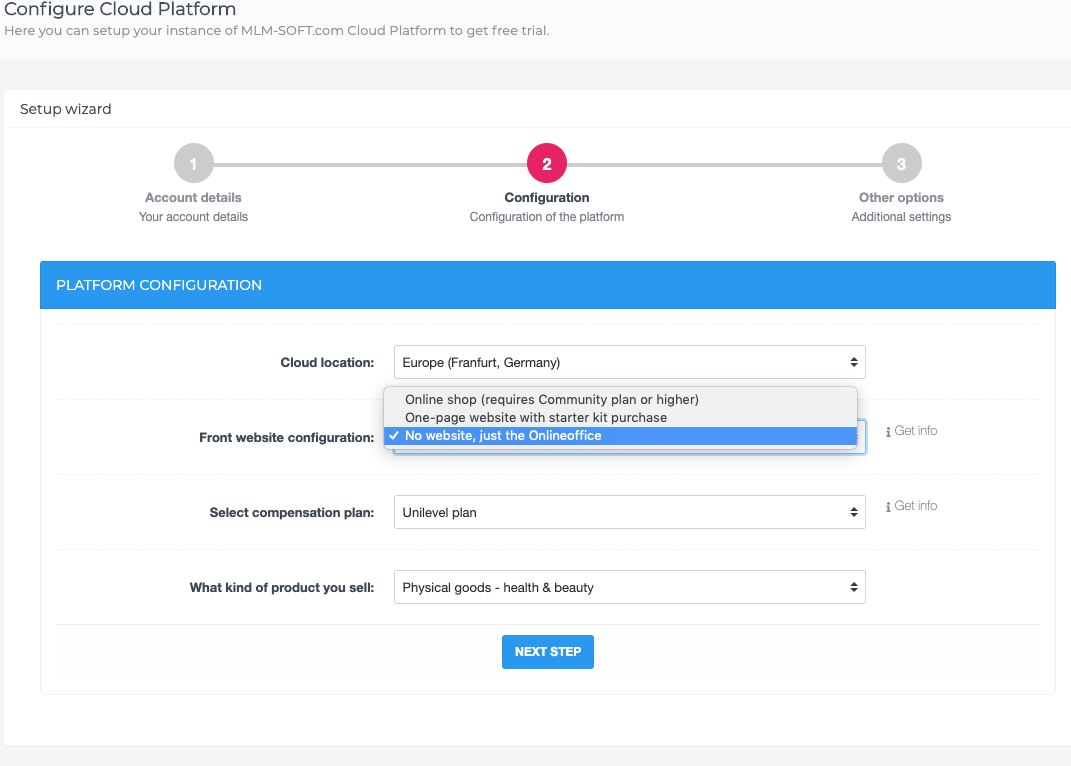 You can also indicate the type of Compensation plan from our library that will be applied to your demo instance. When trying a demo you can "play" with plan constants yourself changing it.
If you need to set up your own unique plan you need to  choose one of setup package: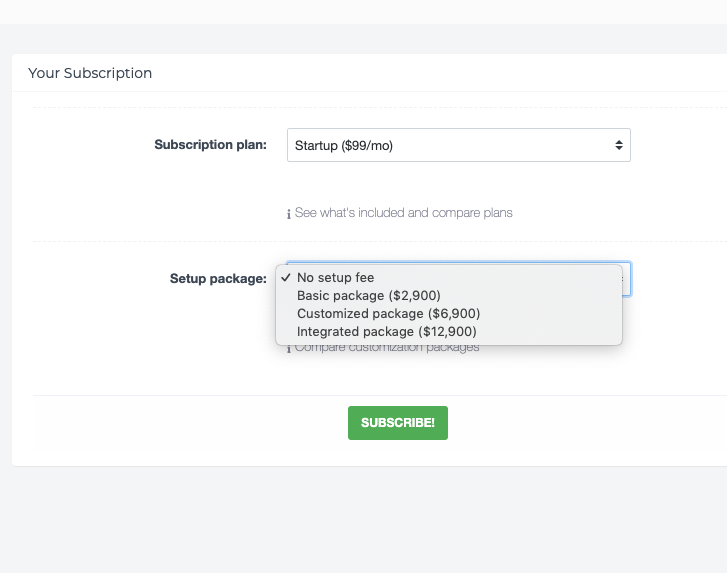 You have to enter your credentials but the money will be wire out only in 30 days and you have cancel the Demo Version use any time before.