If you have a business model with a huge number of physical products (or even non physical) - we have prepared for you a special configuration with online shop: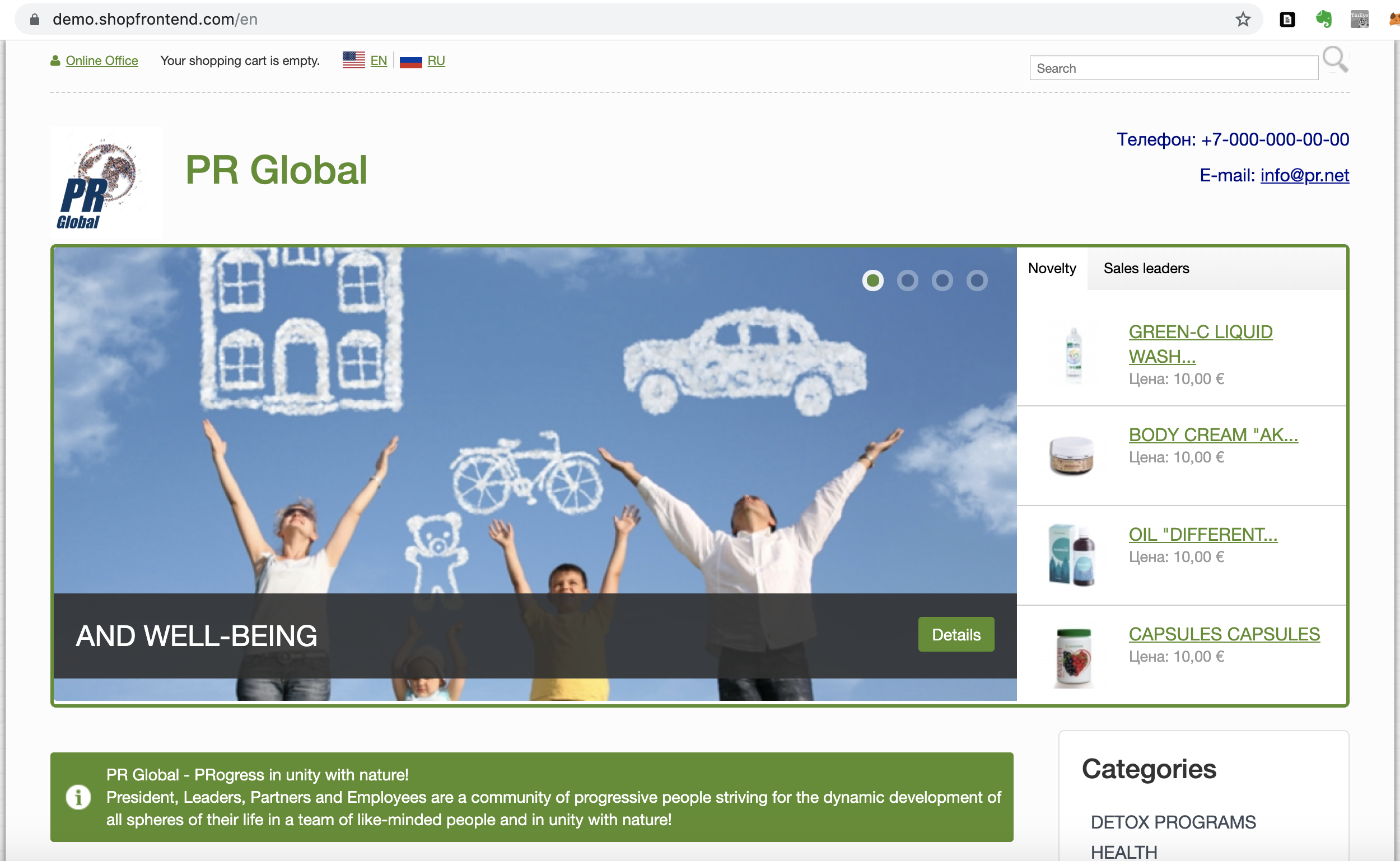 Online shop is integrated with the platform of Online office, is actually an external site, which you can take as a basis and further develop and change at your request.
Combining with chosen compensation plan it would be the useful experience for you to try this configuration applying to your project. 
You get: NRM access, plan from our library, online shop web web module
Cloud platform subscription
Data and connection security
Data backup
Software updates at no charge
Support team access
You can use you custom domain (but it affects your Subscription Plan)
Custom domain is available from Community Plan or higher.
To get your instance of a cloud platform with a basic configuration without an external site, select the 'Online shop' option on the configuration page: