Redesign of the Onlineoffice theme
In default Onlineoffice theme you can setup your own logo and custom colours for the menu and page header. You can do this by going to the section Appearance -> Settings -> MlmSoft Online Office as an administrator.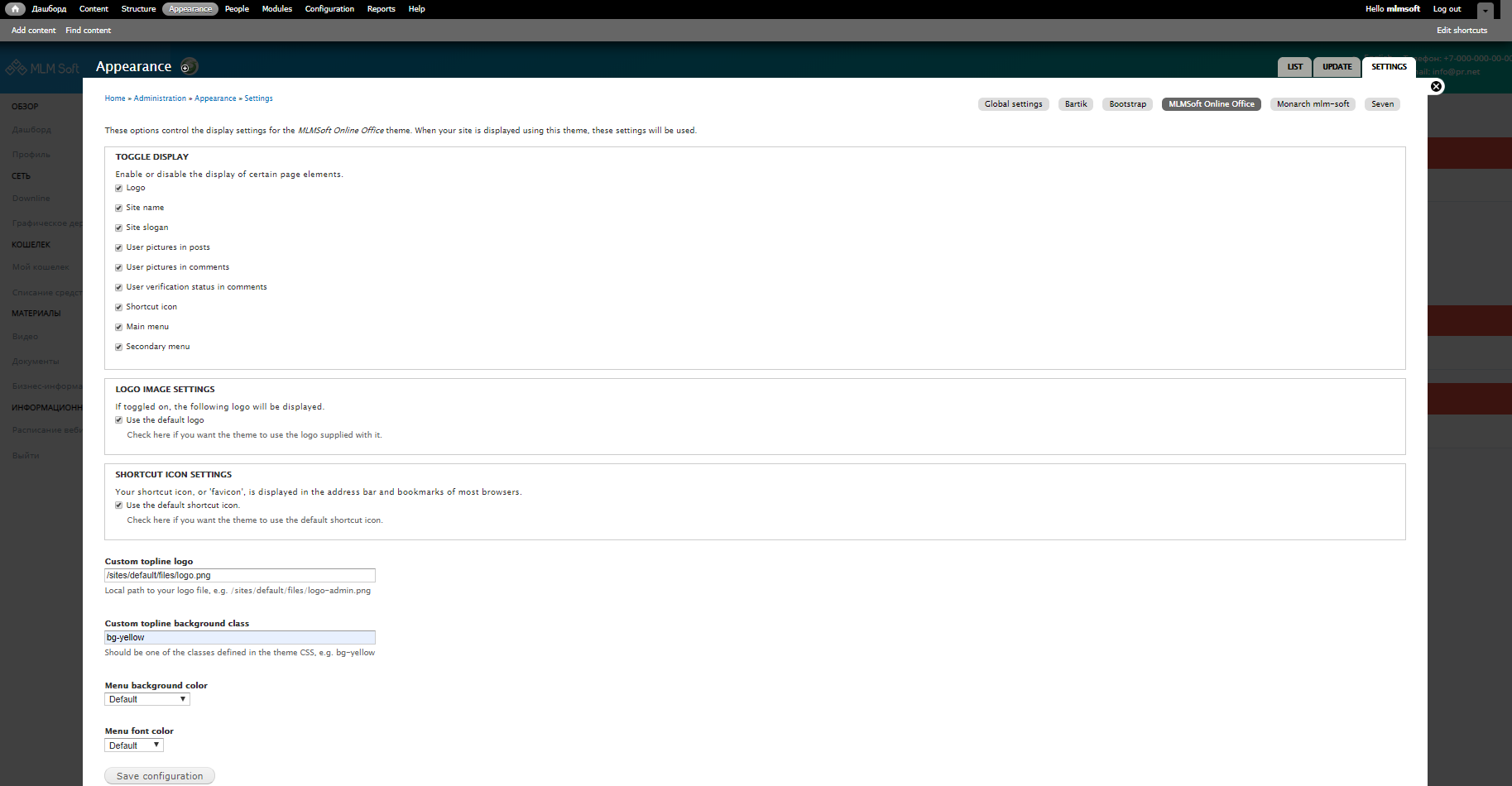 The logo is set in the Custom topline logo field. But first you need to download the image in the imce module. To do this, go to Profile -> File browser and there you can download the desired logo from your computer.
In the Custom topline background class field, the color of header is indicated. The list of available colors can be seen in the drop-down menu to select the side menu color - Menu background color. Menu font color for the side menu font color, respectively.

Redesign of the theme for default system pages
Drupal CMS has some system pages such as Profile view, Profile edit, Password reset and so on. These pages aren't a part of the Onlineoffice. Thus there is default theme 'Monarch mlm-soft' is used to render these pages.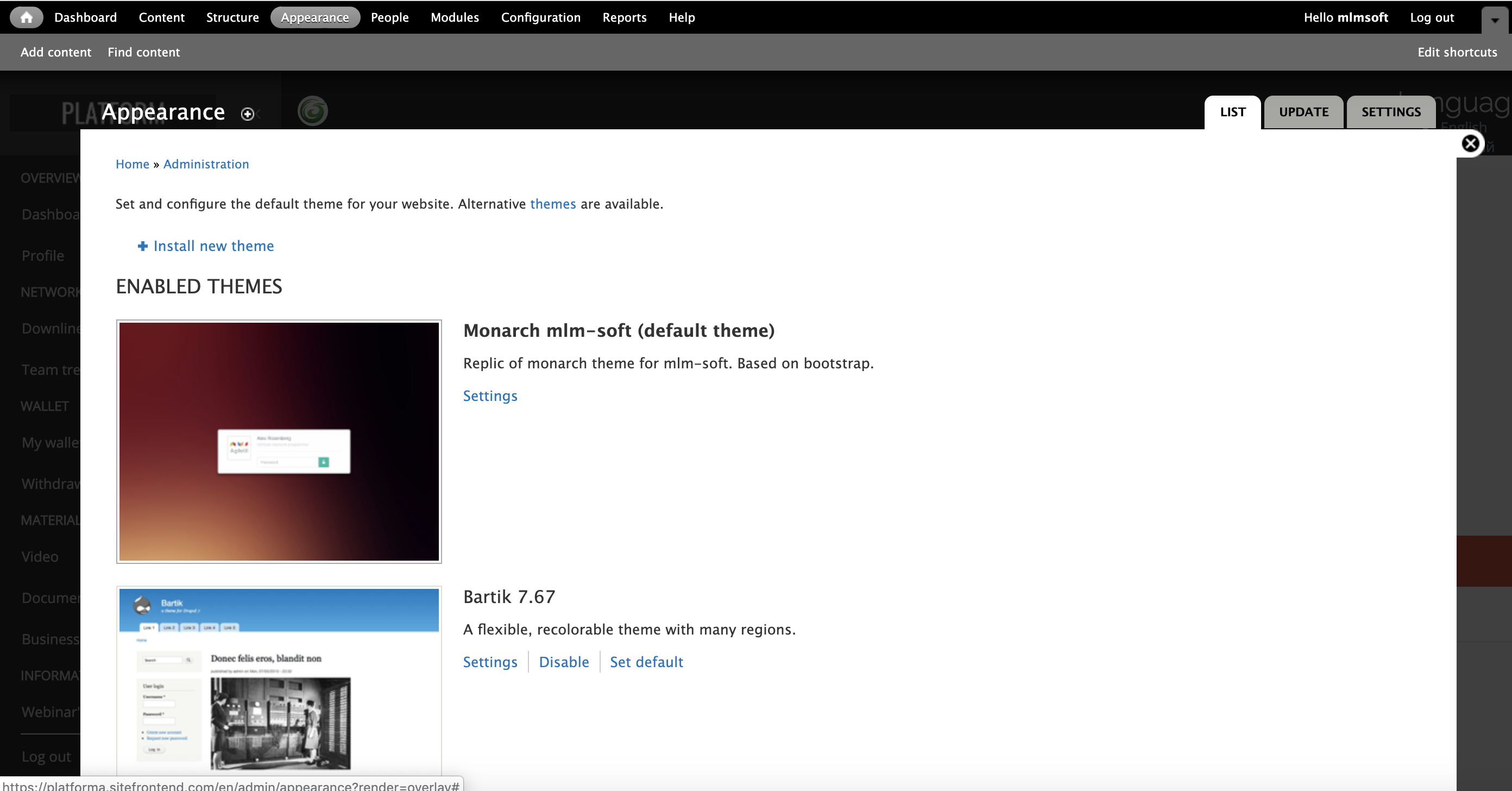 As everything about appearance of the theme is encoded in CSS and HTML files which is the part of the theme, in order to customize these pages you should re-define certain CSS styles. For this you should use CSS Injection module which is included in default delivery.