Depending on what type of compensation plan you use, the configuration of OnlineOffice changes easily. In case you use a binary compensation plan type (all types of binary plans), special sections are added to the configuration, that a network member can't do without.
This is the section that displays the binary structure, which allows a network members to see their structure graphically :


and a vital "My Team" section where the participant can not only see his binary but also set the direction (right/left/automatic) of his personal enrolled members: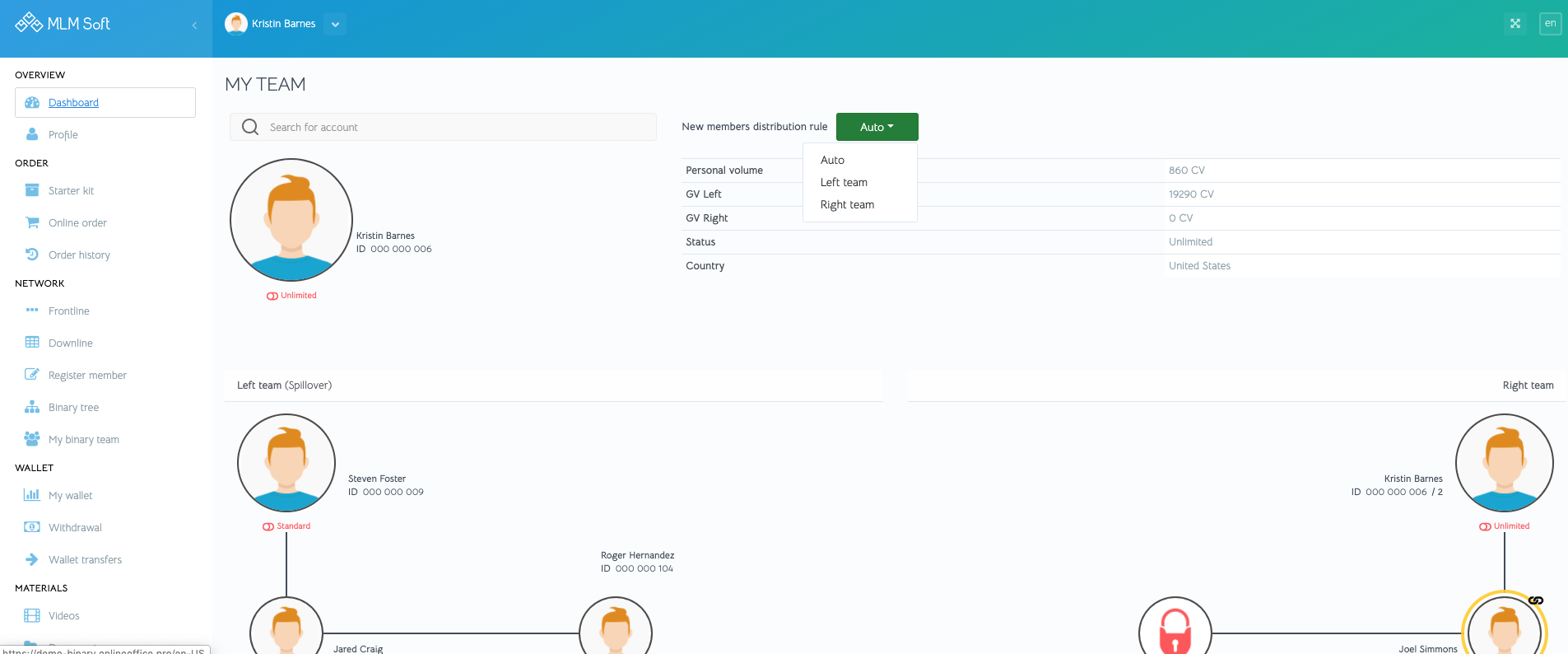 With a binary compensation plan, in most cases, the sale of starter kits or business packages/franchises etc. is assumed. And in this case our "Starter Kits" module will be useful.
A handy business tool, which is needed here and now.