In the "Member Accounts" / "Onlineoffice access" section you can view, edit, delete and create new roles and manage role access to personal cabinet pages.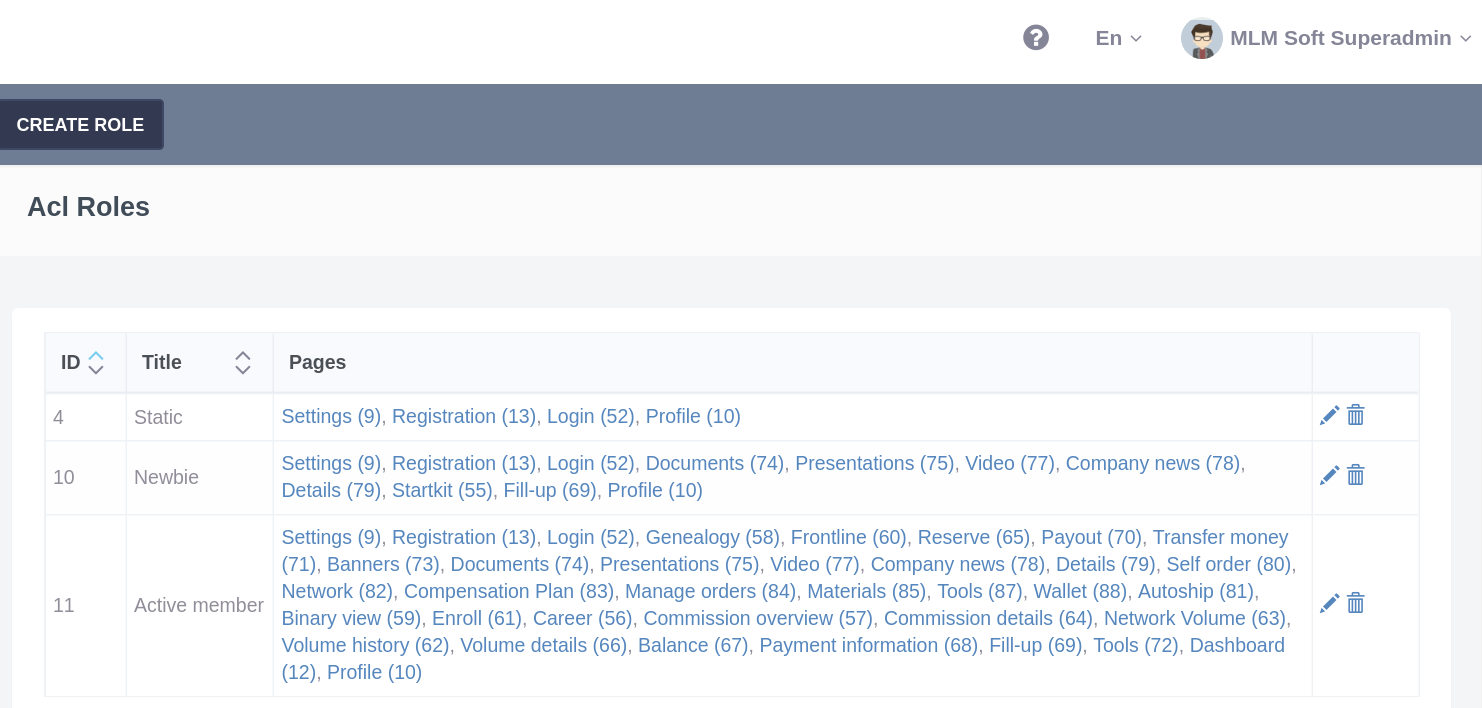 Permissions are granted for the role to access the pages. The information for each role is displayed in the row of the table, the "Pages" column contains the page names, to which access is allowed. If access is not allowed, then it is forbidden; If the page is not listed, then access to it is forbidden. Opposite each role there is a "Pencil" icon (role editing) and "Basket" (deletion of the role).
Create new role to access your private cabinet
To create new role, follow these steps:
Click the "Create Role" button on the toolbar (functional panel).
On the opened page a tree with all sections and subsections of the application is displayed. Mark the sections, to which access will be allowed and ranks, which will have access to these sections.
Click the "Create" button and new role will appear at the bottom of the table. New roles are recorded last.