In the "Countries and states" section, you can view, edit, and add countries and their regions to the existing directory of  countries in the application.
On the left side of the page, a list of the countries of the directory and their identifiers are displayed. Depending on the selected country, a list of regions  is displayed on the right side of the page.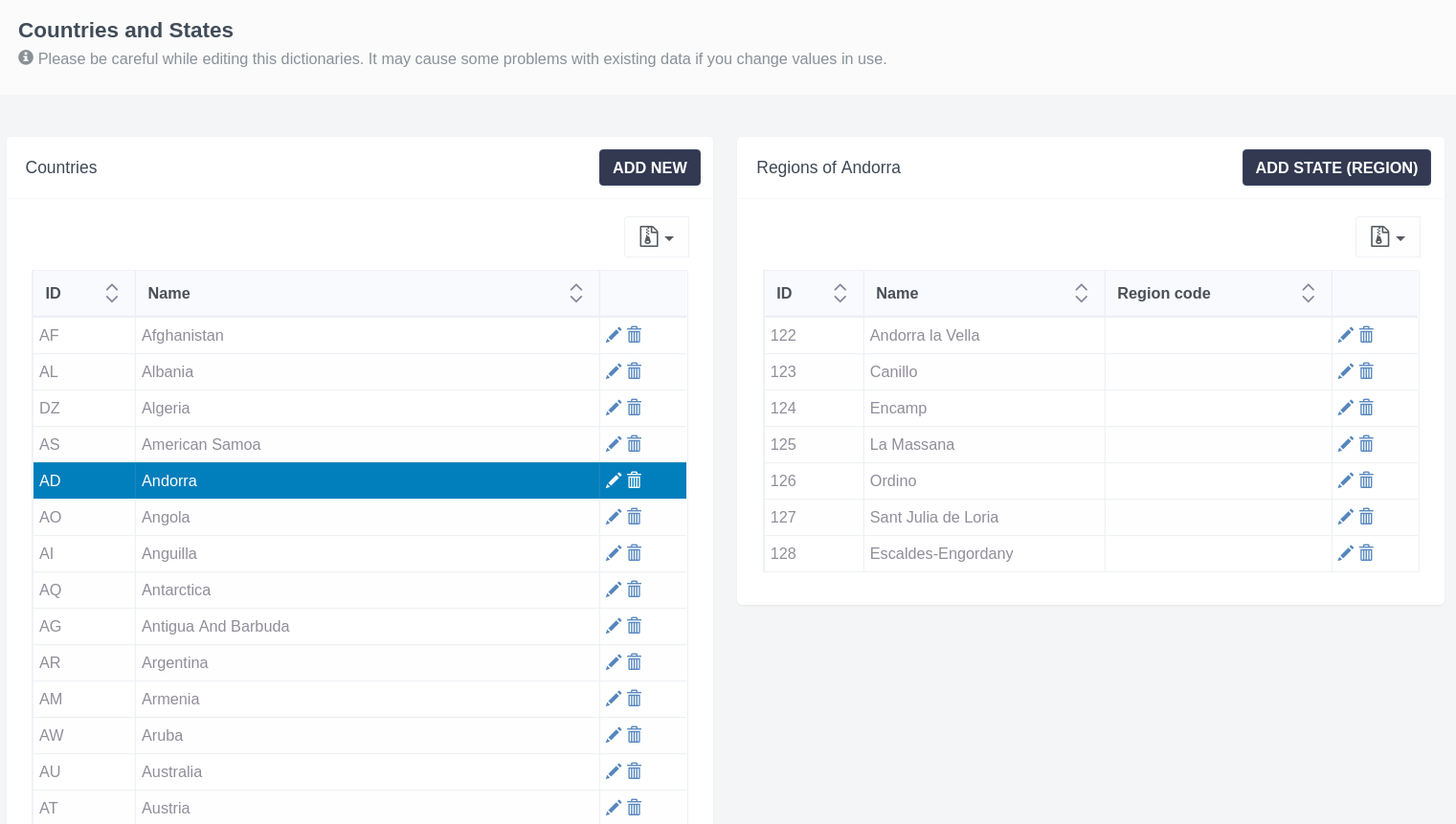 Editing a record is done by clicking on the pencil icon. Deleting an entry is done by clicking on the "basket" icon. If the value is used in the application, it can not be deleted.
The following operations are available on the page:
Add new - adding a new country to the directory. In the opened form "Add country", enter ID and Country name and click "Submit".
Add state (region) - adding a new region to the country selected in the directory. The region code (can not be more than 3 digits) is optional and can be entered later.
After filling out the form, click the "Submit" button and the country / region will appear in the list.