In the "Returns" section you can view, edit the created return documents and execute refund for them.
If there are several stocks in the application, then the stock will be selected using the drop-down list at the top of the page (POS switcher).


The page contains such information about the created orders as the order number, its current statuses (presence in the stock, paid / unpaid, created / closed / returned, etc.), creation and update dates, price, total volume etc.  You can find out the complete information by clicking on the link, which is the order number.

Data on the page can be filtered using a custom filter (see section "User Filter"). On the "POS.Returns" page, you can filter by creation date (select using the calendar), by document status and by the user.

An advanced filter is also available.


The creation of a return is available from the "Orders" section (see the "Order" section).

The document number is the link to the page with its information. On the paid order page, you can issue a refund and print the document.
Delete a return
You can delete the return by clicking on the "Cross" sign (in the right block), on which the confirmation window opens. Click "OK" and the return will be deleted.

An already paid refund will be offered to be removed from the "Head Office".
Return processing
In order to issue a refund you must perform the following actions:
Click the "Refund" button on the functional panel.
On the opened form, select the available wallet, enter the amount and click "Add", and then "Submit".
3. After sending the document status is changed to refunded and the call button of the refund form disappears from the toolbar.
Print Return Document
To print a document, click on the "Print" button on the toolbar.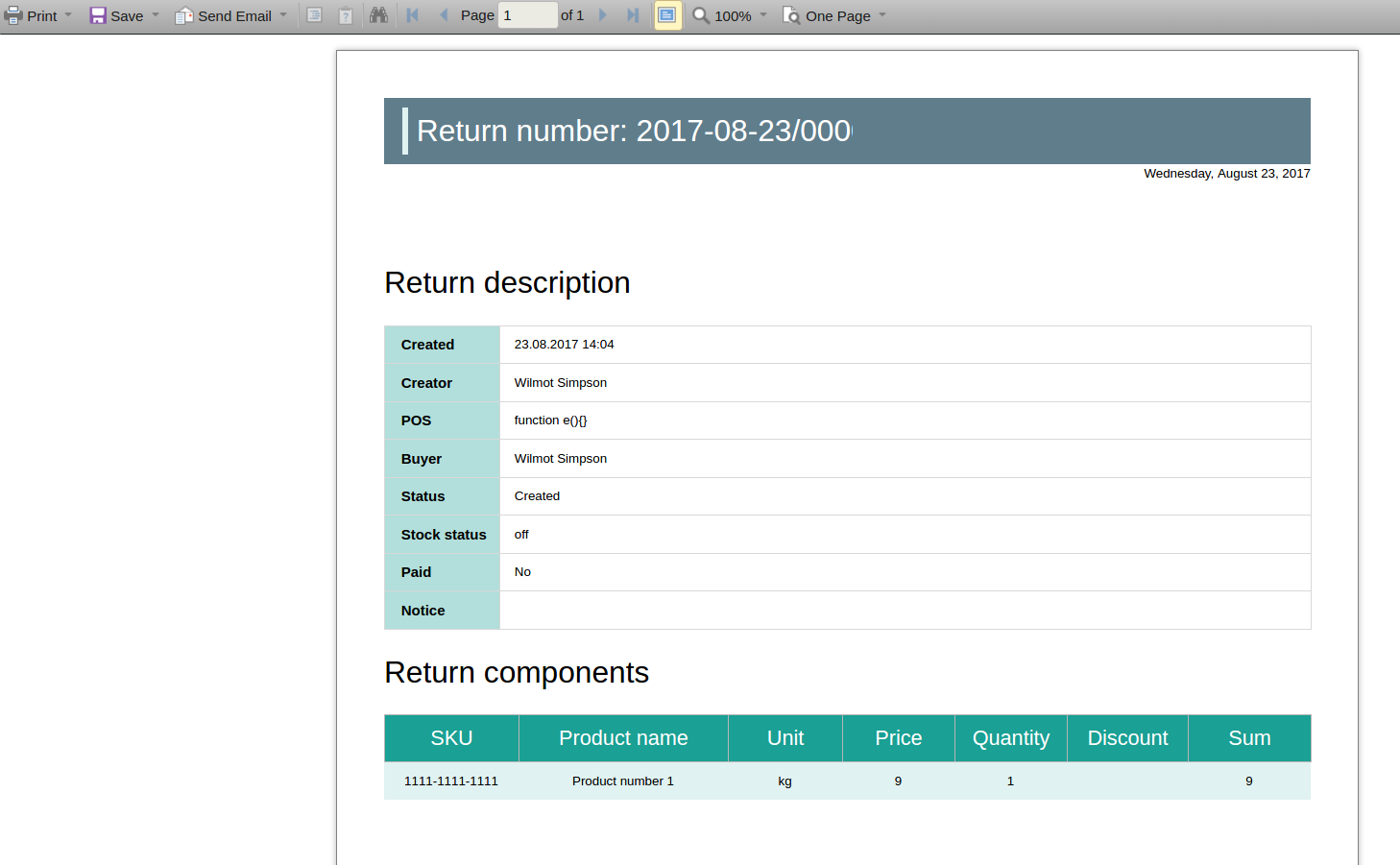 The following options are available on the printed form: printing, saving to the computer, sending the form by e-mail, etc.