This module provides the ability to register a person under you directly in your personal cabinet.
Working with the User Registration module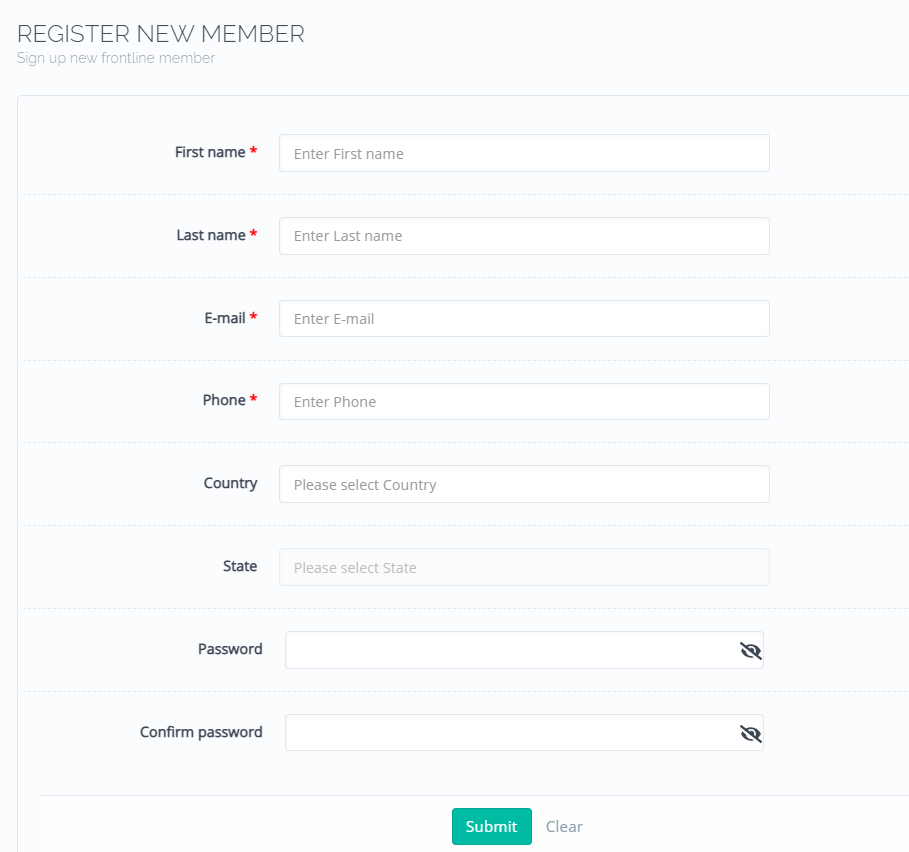 In order to register a new user it is necessary to fill in the fields of the registration form - everything is the same as in the usual registration. The required fields are marked with an asterisk.
Configuration
In the NRM administration panel you can customize the set of form fields. The system fields are always mandatory - first name, last name, email. The other fields can be made mandatory in the Profile Fields section of the configurator.
| | | | |
| --- | --- | --- | --- |
| props | type | default | description |
| accountId | Number | | ID аккаунта дистрибьютора |
| passwordLength | Number | 6 | Настройка длины пароля |
| showingFields | String | [ ] | Настройка отображаемых полей |