Section for editing the settings of POS application. The section has 3 tabs: Global settings, Price lists, Volume.
Global settings
Here the editing of general and system settings of the application occurs.
Allow POS to have negative inventory balances. If the check box is not checked, then it is checked whether the products in the stock are sufficient, for example, when it is buying.
Is status products allowed. Whether the option of status products is included (when editing a trade product, it can be assigned a status in POS.Stockpiles). This means, when somebody is buying this product, this rank is assigned to the buyer.
Rank property. Property with Rank flag, which will be subsequently taken into account.
Price lists settings

Management of price lists (in other words - types of prices) in the POS Basic. The prices of products are managed in the POS.Price lists section.



Data of the table can be sorted, exported. Each price list can be edited and archived, using the icons in the Actions column. There is Create price list button on the functional panel.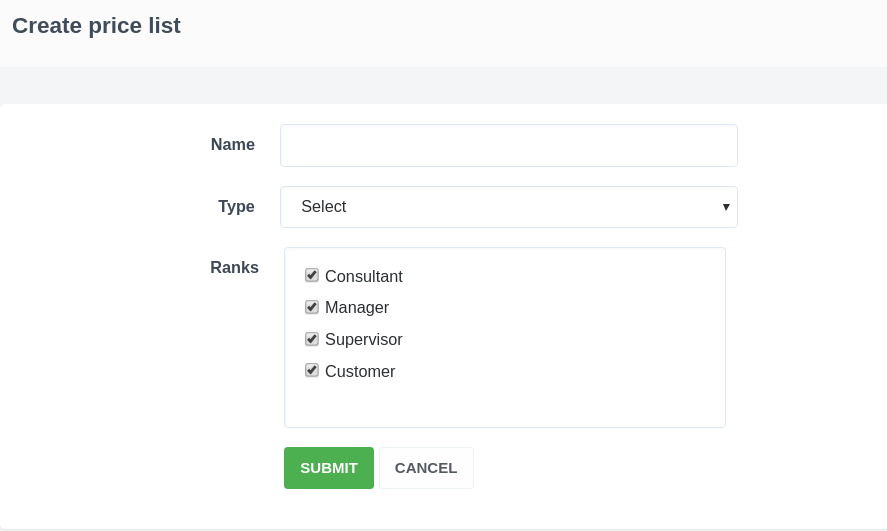 When creating price list, you need to specify its name, type (there are 3 preset types in the system: purchase, retail and special), select the ranks.
Volume settings

Relationship with the Volume properties in the main application MLM-SOFT.