To make applications more manageable, reliable and efficient, we use the restriction of access rights principle, using roles. A role is a collection of access rights to application objects and it is assigned in accordance with the tasks to be performed.
The role can be assigned by the system administrator. At creation user stage it is important to determine its access rights, determine its role in the application (Administrator or ordinary user of the application).
The table data can be sorted and exported ("Working with tables").

Create new role, using the button on the function panel.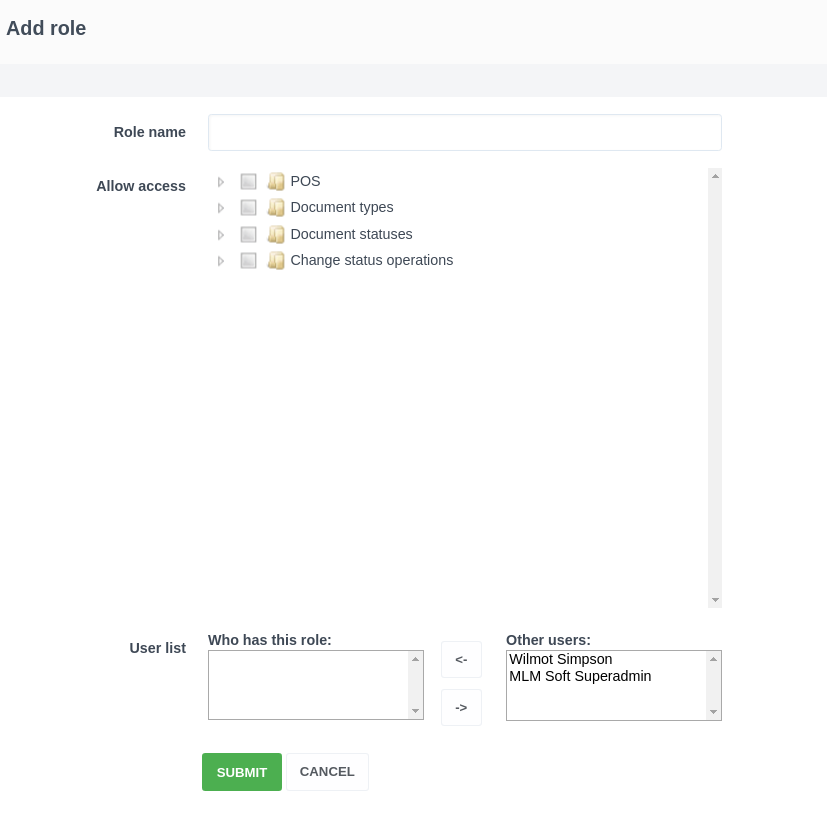 To create new role you must specify the role name, resolution (allow access), and users, who has this role, and click "Submit". Permission to access is configured not only for POS application pages, but also for document types (Purchase, Return, etc.), document statuses (Archived, Drafted, Completed, etc.) and Change status operations.