In this section you can view and manage the stocks in the system (Point of sales).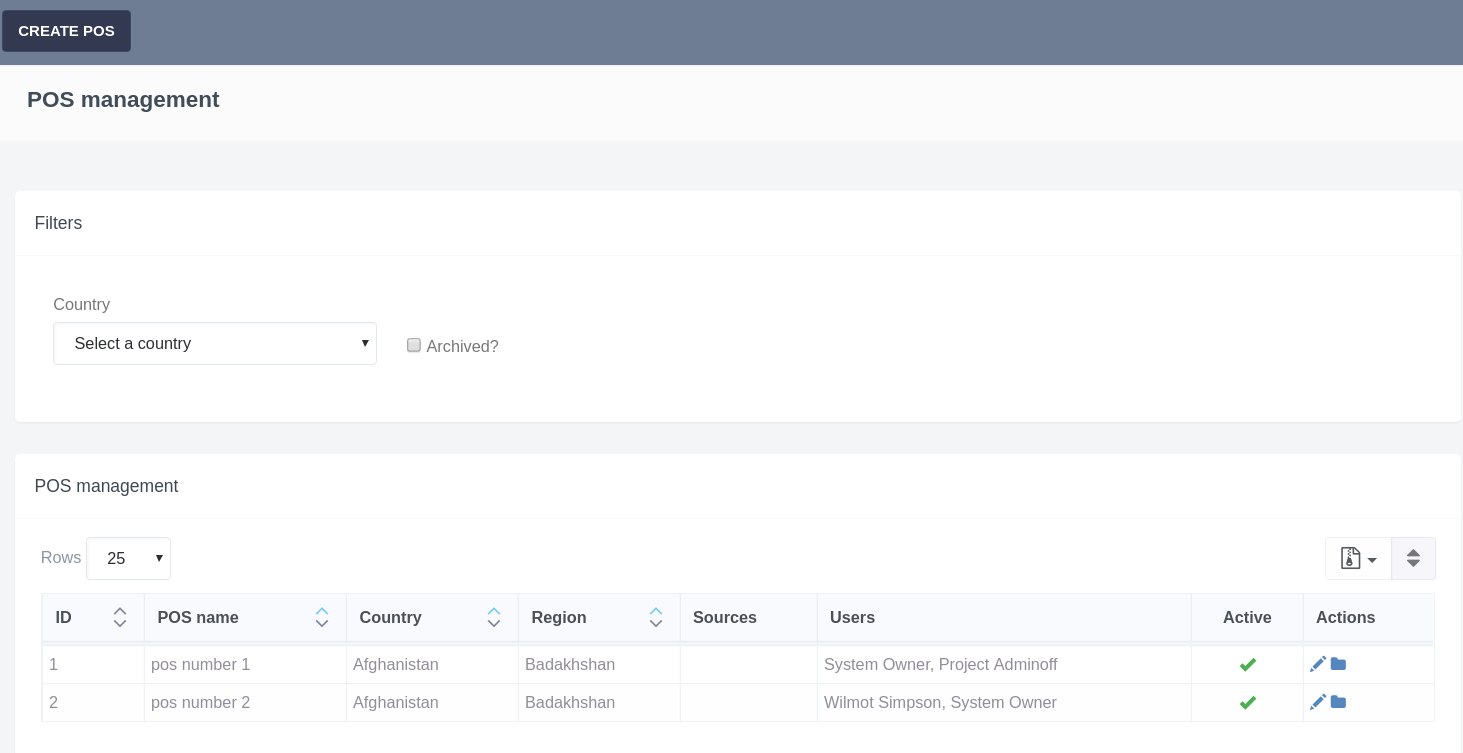 On this page there is a custom filter for the country and a checkbox "Archived?", which allows you to select archive stocks. With the help of icons in the Actions column, the stocks can be edited and archived. Also, the data in the grid can be sorted, exported in various formats, you can reset the sorting (see the section "Working with tables").

On the function panel there is Create POS button.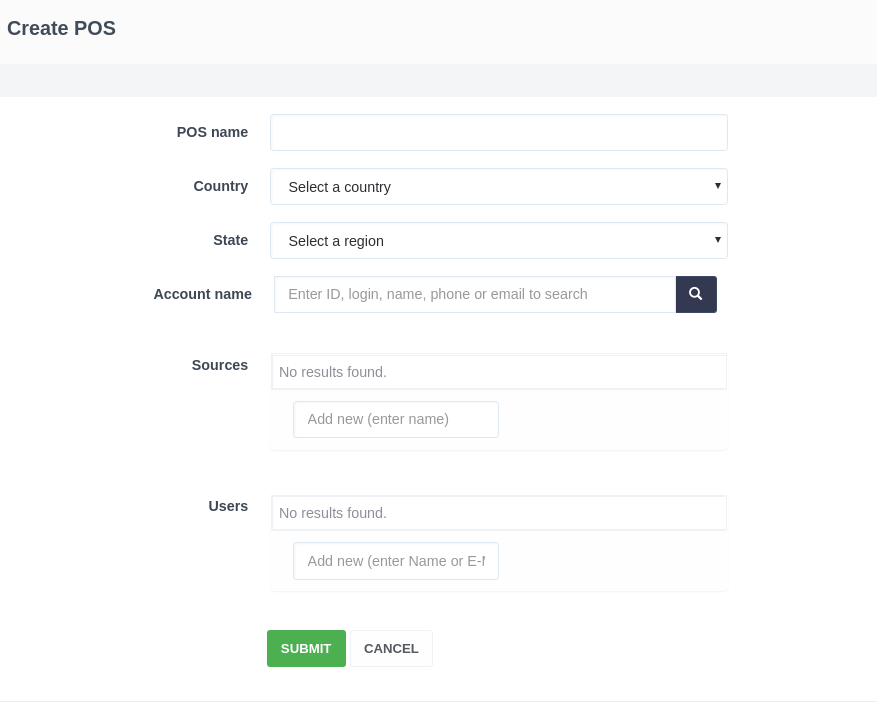 On the form of creating a stock you should specify its name, country and state (these are related fields), the name of the linked account, the list of sources, the list of users, then click Submit.