In the "Member accounts" / "Profile fields dictionaries" you can view, edit and add the dictionary and its values (which are used in the created profile fields, see the "Profile fields" section).



On the left of the page a list of dictionaries is displayed, depending on the selected dictionary, on the right side of the page a list of its values is displayed. Editing a record is done by clicking on the pencil icon. Deleting an entry occurs by clicking on the "basket" icon, but if the value is used in the application, it can not be deleted.
The following operations are available on the page:

Create new - add new dictionary. In the opened form "Add dictionary", enter the Name of the dictionary and the Alias and click "Submit".

Add value - add new value to the created directory.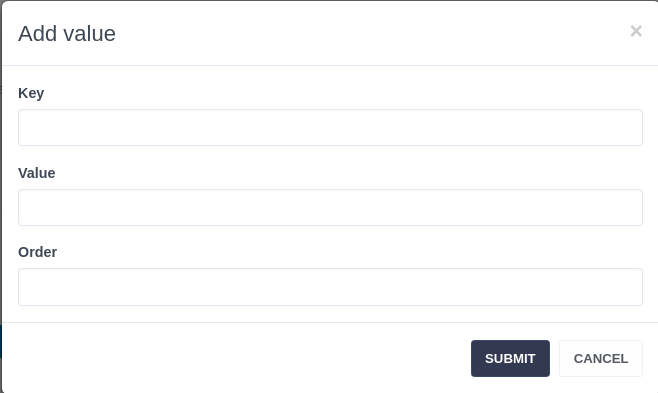 Key - enter the value key, the digital value for the system.
Value - enter the value of the dictionary.
Order - specify the display order, the parameter is optional and can be entered later when editing.
After filling out the form click the "Submit" button and the dictionary and its values will appear in the list.