In the "Events" section you can view and select the notification channel for the selected events. The event types in the system are predefined and regulated by the developer (included in the directory basic settings), the user can define the information channel.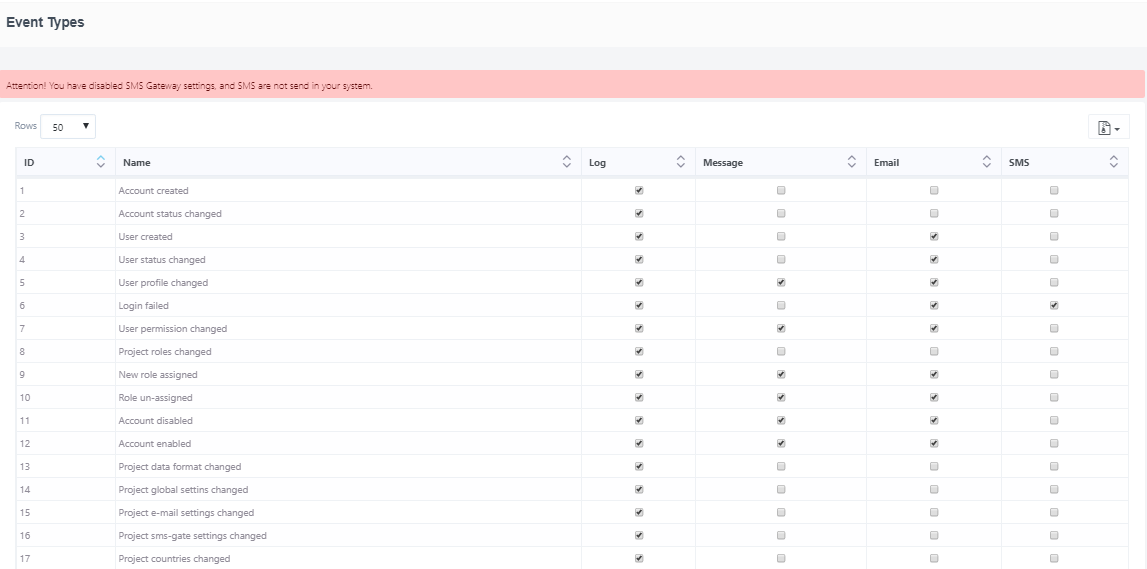 There are four notification channels available in application:
Log - notifications using the application's operation log (see section "System log").
Notification message using internal application messages (for a personal message, see "Account menu").
Email - notification,using e-mail specified in the email settings (see section "E-mail settings".)
SMS - notification, using the message on the mobile phone.
Check the "tick" box in the columns, which channels you want to use to send messages.
In the table are available: uploading to a file and sorting by columns (see section "Working with tables").