In the "Message Center" / "SMS Settings" section, you can view, configure and enable the gateway, which SMS messages will be sent through.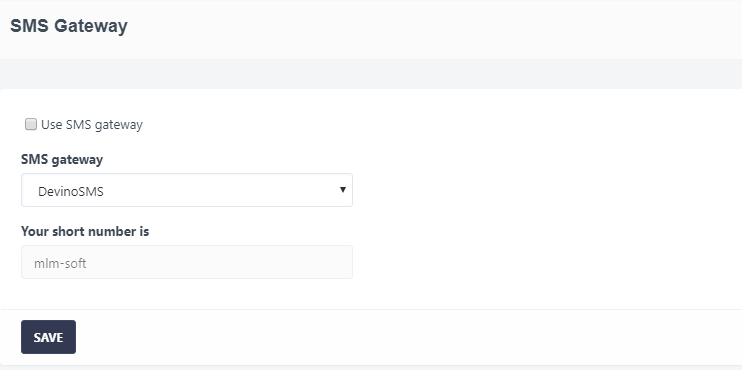 After the gateway is connected on the page of the section, the following configuration fields are available:
Use SMS gateway - the SMS gateway on / off determines the ability to select an SMS channel for notification delivery (see the "Events" section), as well as the ability to confirm the operations of an onlineoffice using SMS.
SMS gateway - select the SMS gateway, which will be used to send SMS messages, from the list of available SMS gateways.
Your short number is - the short number shown in the contract is displayed in this field.
After filling out the form, click "Save" and the settings will be saved.