All transactional email messages in the platform are sent through our internal SMTP servers configured for mass sending.
However sometimes you may want to use your own (our 3rd party) SMTP server to send messages through.
In order to set it up you should gather required SMTP server details:
authorisation protocol (SSL/TLS)
server address (IP or URL)
user name and password
Once you have it you can easily configure your own server in the Configurator. Go to the Email settings page and enter connection details: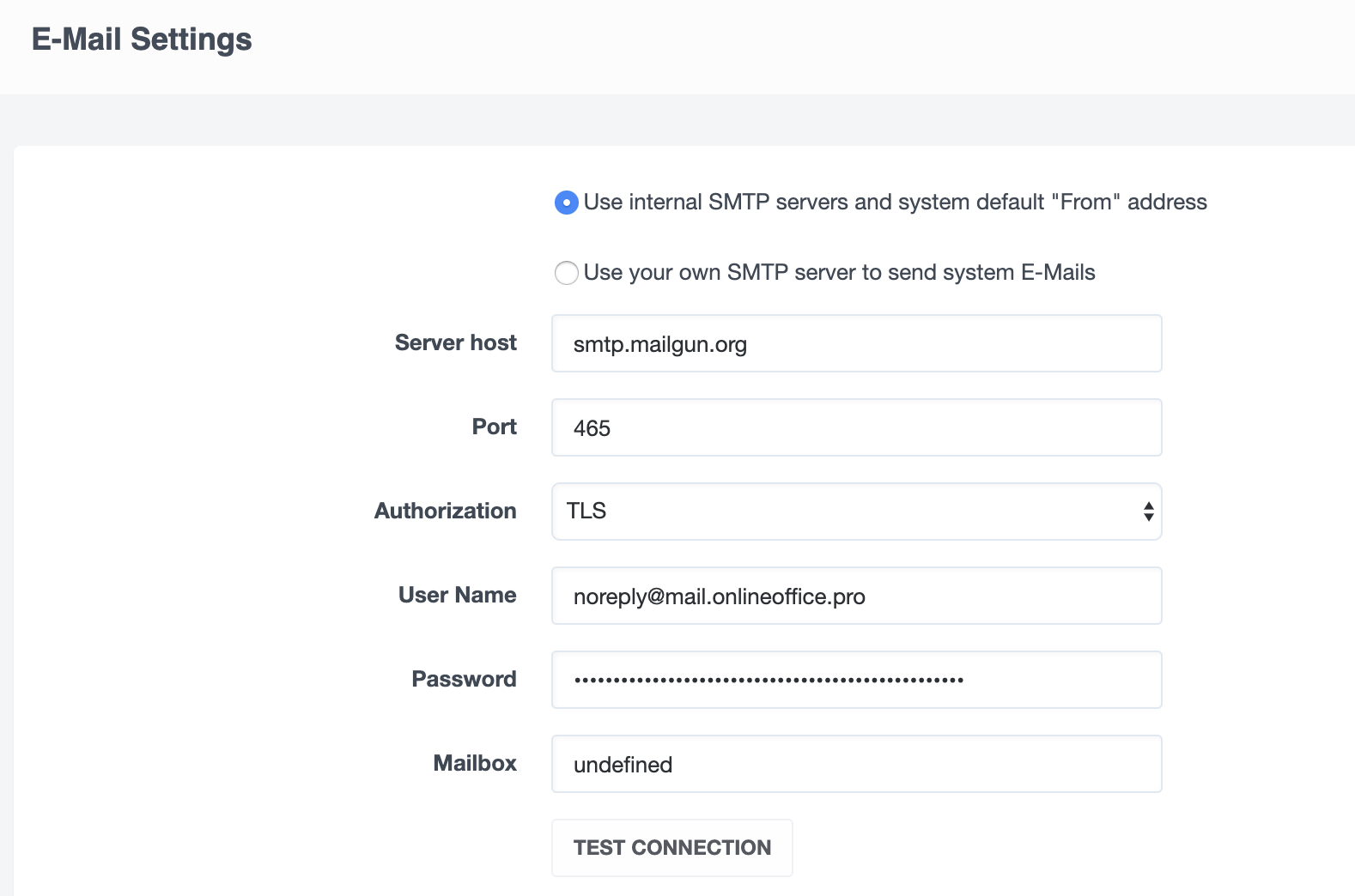 Don't forget to test your connection once you've done!